Wcc3 Mod Apk Download Pros & Cons in 2021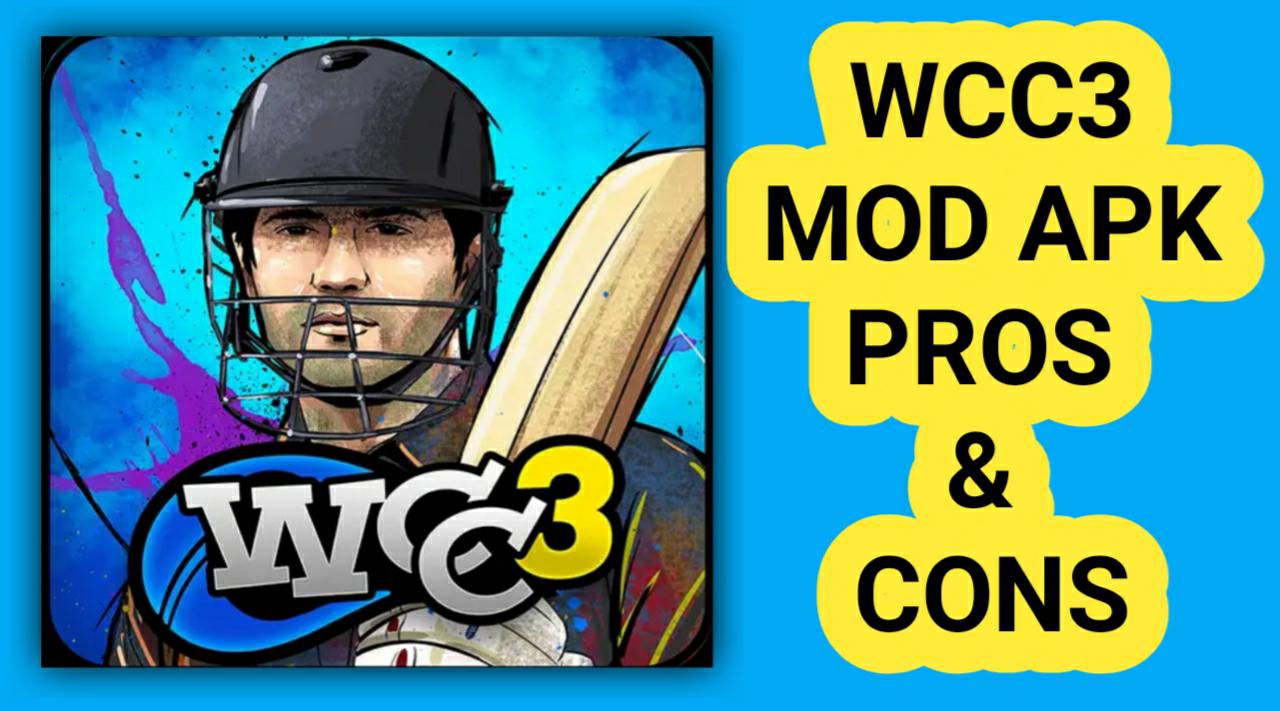 Guys wcc3 is the most advanced cricket gamer ever for android, other games quality are far low then wcc3, but wcc3 not a completely free game, we need to purchase some premium features of this game like career mode, new stadiums, new jersey, multiplayer mode and lot's of more other features.
wcc3 players always finding ways to unlock all the premium features for free, and they download mod apk of wcc3 from third party sources, so in this post we will share pros & cons of wcc3 mod apk.
First Of All, mod apk are not created by officials, other third party developers crack and the mod apk of wcc3 and other games as well, and this is totally illegal, because they not have permission to create any type of free version of original game.
Pros And Cons Of Wcc3 Mod Apk
Let's first discuss about the benefits of wcc3 mod apk, here is the list below of pros.
Career mode free unlock without cost any rupees.
new dynamic international and domestic jersey unlock for free.
all stadiums unlock, you can play in any stadium around the world.
complete ad free experience.
multiplayer and esports mode for free.
customize your player with all premium options.
unlock all international, domestic and league tournaments for free of cost.
You will receive unlimited platinum coins with the mod version of wcc3
Now we are gonna discuss the cons of using wcc3 mod apk
wcc3 mod apk developer may put any type of virus in your device.
Your may face so much lag and heating issue with your device.
Bugs are really common with mod apk, because this is not the fully optimized version.
So this is the pros and cons of downloading wcc3 mod apk, we are support this type of cracked and unofficial versions of wcc3 game, you can download original version of world cricket championship 3 ( wcc3 ) from play store, Thank you.