Free fire room card discount event – release date
Free Fire is full battle royale action game, where We can play against random players from rest of the world, but sometimes we want to compete with our friends and teammates to show our skills,
room card is the only way to play in custom match against our friends, so in this post we will give you complete knowledge about new room card discount event in free fire game, so let's get started.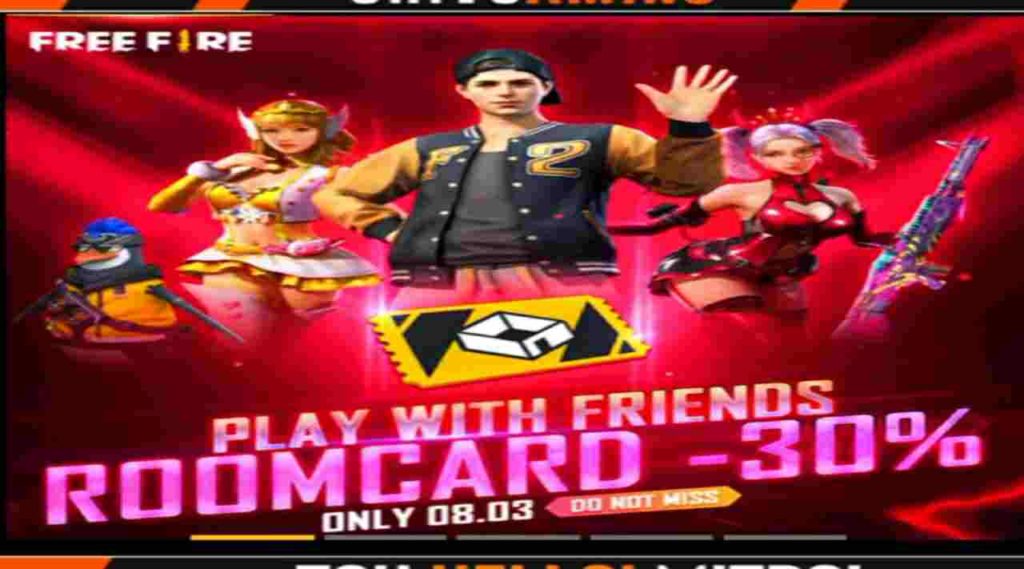 The new room card event named 'play with friends' comes with flat 30% discount, it means if you want 10 room cards then you can buy it with only 700 diamonds and save 300 diamonds.
Release Date
Play with friends event was launched on 8th march in various free fire servers, but indians Players are still waiting for the room card discount, it might be launching soon for Indian server.
Also you can demand for room card discount event by sending feedback to developers in free fire game, so make sure to send message to garena from feedback section, which is available in game.
That's it, why garena always release events too late in Indian server?, Make sure to share your thought with us in comment box below.