Classic Exchange Store: How To Get Crystal Symmetry Free Sports Car In Free Fire Max?
Free fire mega 5th anniversary events has been already started in MAX version with so many new campaigns & rewards.
and exchange store section is one of them, which is divided in two section, first is classic store & second one is premium store, currently classic store is going on with many existing rewards include Crystal Symmetry theme based sports car.
( Note – Premium store is not started yet. )
So in this post we will talk about the latest classic exchange store in Garena's Free Fire Max, and try to find out how to get Brand new Crystal Symmetry Sports car skin easily for our inventory in Free fire max, so here go.
Free Fire Max Sports Car Skin: Crystal Symmetry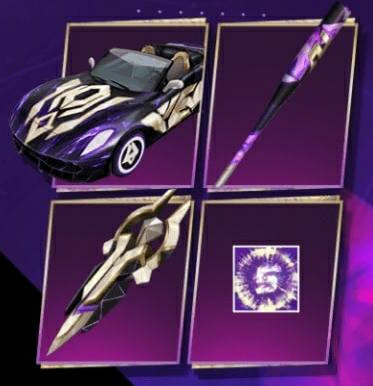 First up, open the game, and login using your main account in free fire max.
Now tap on the 5th anniversary icon.
Select the Exchange store and jump on it.
Go to classis store & Crystal Symmetry Sports Car will be show up.
You need enough exchange store tokens to obtain this rare sports car skin named as 'Crystal Symmetry'.
---
How To Earn Exchange Store Tokens?
As we clarified, you need plenty of exchange store tokens to get your favorite sports car & other rewards from latest exchange store available in free fire max, so here's the top available ways to earn plenty of tokens for free of cost.
Play & Win Classic Matches With High Kills: this is the best method to earn exchange store tokens, just start playing high kills classic ranked matches as much as you can and get rewards like tokens as a reward for free of cost.
---
THAT'S it about the latest exchange store in free fire max version, if you more quires then you can share with us on [email protected] or visit contact us section.