Cobra MP40 Return Date In 2023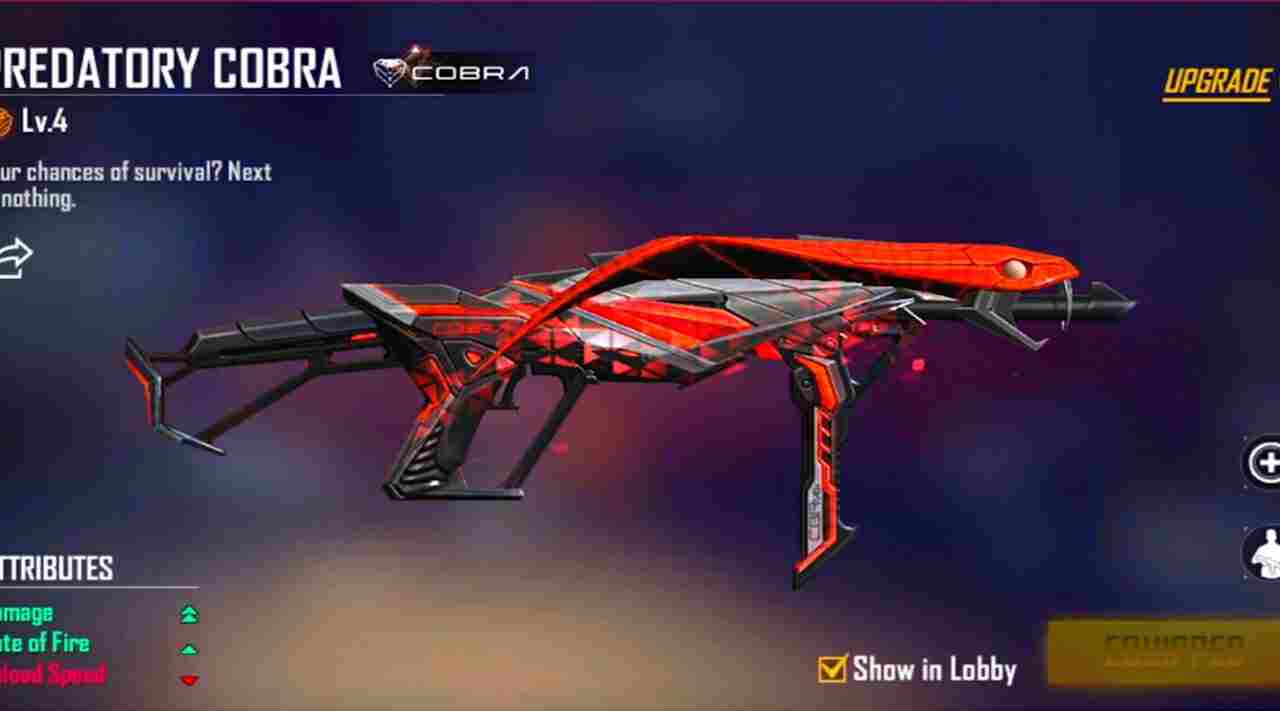 2023 year is finally here, and every free fire gamer is waiting for the upcoming new events and rewards in their favorite battle Royale title, but old guns and events have different place in our heart, and predatory cobra mp40 is one of them, in this post we are going to discuss about the expected return date for this legendary gun skin.
Cobra MP40 was initially released in March 2021, and Garena received huge positive response from the gamers, but only few player was able to obtain this amazing gun skin at that time.
Cobra MP40 Return Date For 2023 Year
According to the free fire influencer 'Shiv Gaming' Cobra Mp40 will be expected to release in February 2023 during the valentines update in the battle royale game, this gun skin will be coming in return only for some specific server including Indian, Pakistani and Bangladeshi server.
How To Get Cobra MP40?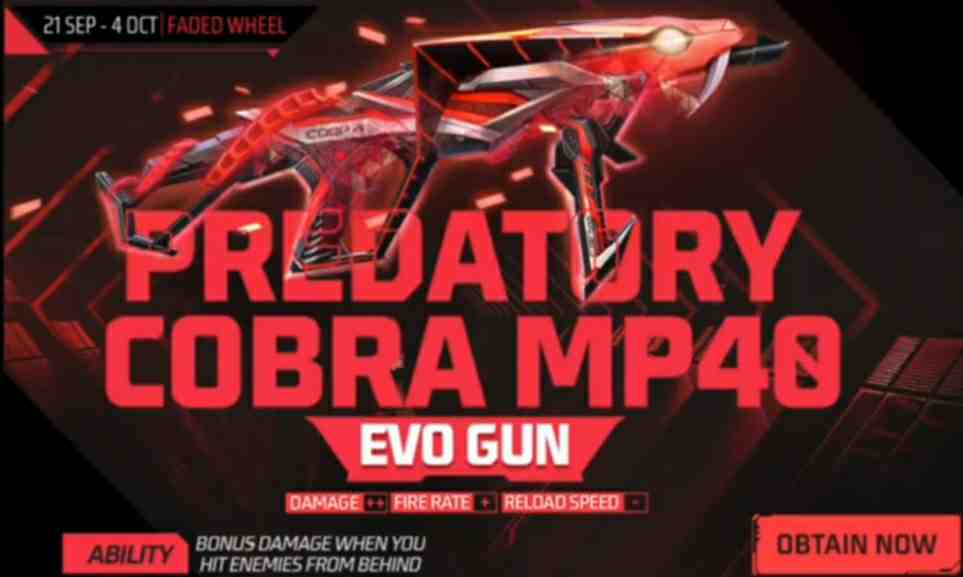 First Spin: 9 Diamonds
Second Spin: 19 Diamonds
Third Spin: 39 Diamonds
Fourth Spin: 69 Diamonds
Fifth Spin: 99 Diamonds
Sixth Spin: 149 Diamonds And kept increasing…
---
Cobra MP40 Attributes & Power
Damage – double ( ++ )
Rate of fire – single ( + )
Reload speed – minus ( – )
You have to upgrade Cobra MP40 up to level 7 to get Complete Benefits of Attributes.
---
Damage Per Second ( DPS ):
Close range DPS – 400
Mid range DPS – 208
Reload Time: 1.700 seconds to reload full magazine of cobra MP40.
Fire Rate
20 bullets – 1.200 seconds
1 bullet – 0.06 second
1 second – 16 bullets
Damage Stats
5 meter – 137 head, 25 body
10 meter – 115 head, 21 body
15 meter – 71 head, 13 body
20 meter – 55 head, 10 body
---
That's it about this post, make sure to share your valuable thoughts about the Cobra Mp40 return date in 2023 year in comment box below, thank you.