How To Get Unlimited Tickets In Real Cricket 22?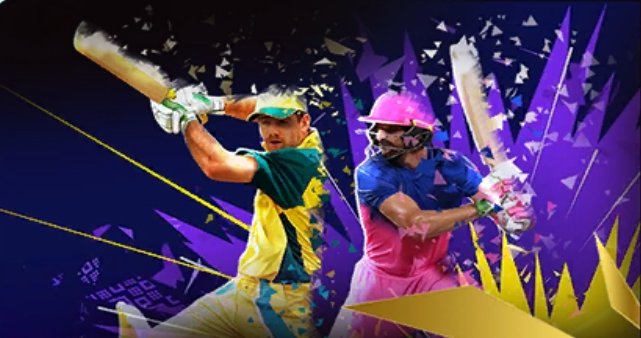 When we talk about the most realistic mobile cricket game then definitely real cricket 22 always comes to the top of our mind, this game offers the most detailed cricket gaming experience in 3d graphics.
There are multiple in game currencies available in Real Cricket 22, Such as gold coins, mp and tickets. But the most important token is tickets, because we need a decent amount of tickets as an entry fee to play in any international or domestic tournament in real cricket 22, however gold coins used to enter in matches or play in locked stadiums.
Here's the best ways to get unlimited tickets in real cricket 22 game.
---
Daily Missions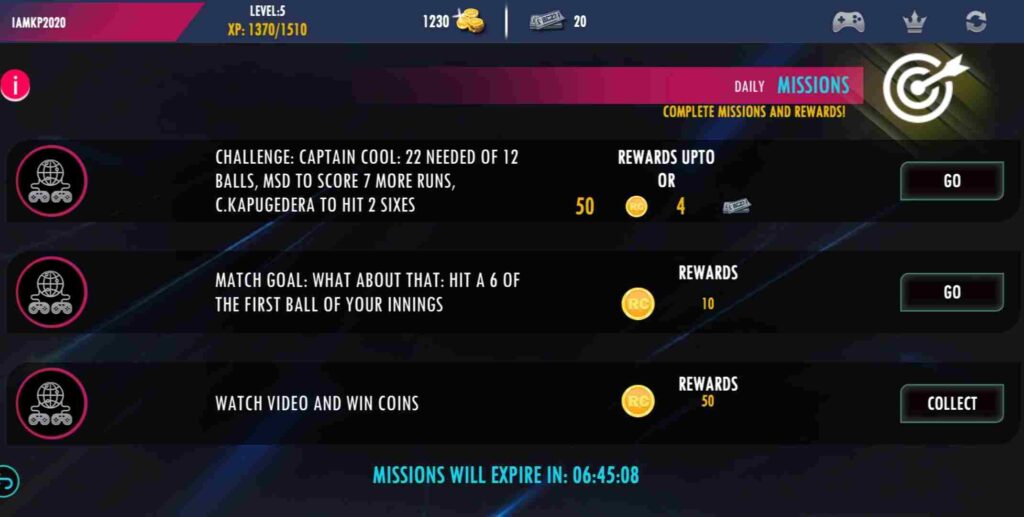 Daily Missions is one of the best sources to get plenty of tickets on a daily basis.
Here's the more detail about missions
Example:
Challange: Captain cool – 22 needed of 22 balls, ms dhoni to score 7 more runs, C. Kapugedera to hit 2 sixes.
Reward: 50 coins of 4 tickets
---
Daily Rewards
Daily Rewards is another option where you just have to visit the section daily and tap on the collect option to earn tickets as a Rewards.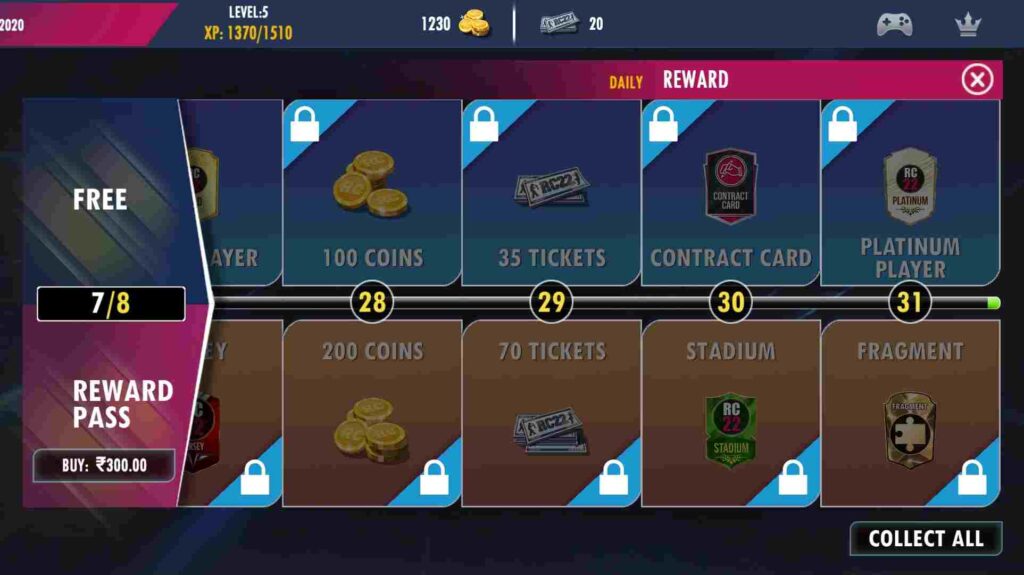 Here's the chart about free tickets in daily rewards.
Free Pass:
Day 2 : 5 tickets
Day 14: 10 tickets
Day 29: 35 tickets
Reward Pass:
Day 2: 10 tickets
Day 14: 20 tickets
Day 29: 70 tickets
---
Get Free Tickets From Quest
Quest section could be the best tool to get plenty of free tickets.
Here's the options available in Quest to earn tickets.
Watch and Win: get up to 10 tickets and 100 gold coins daily via watch & win under quest.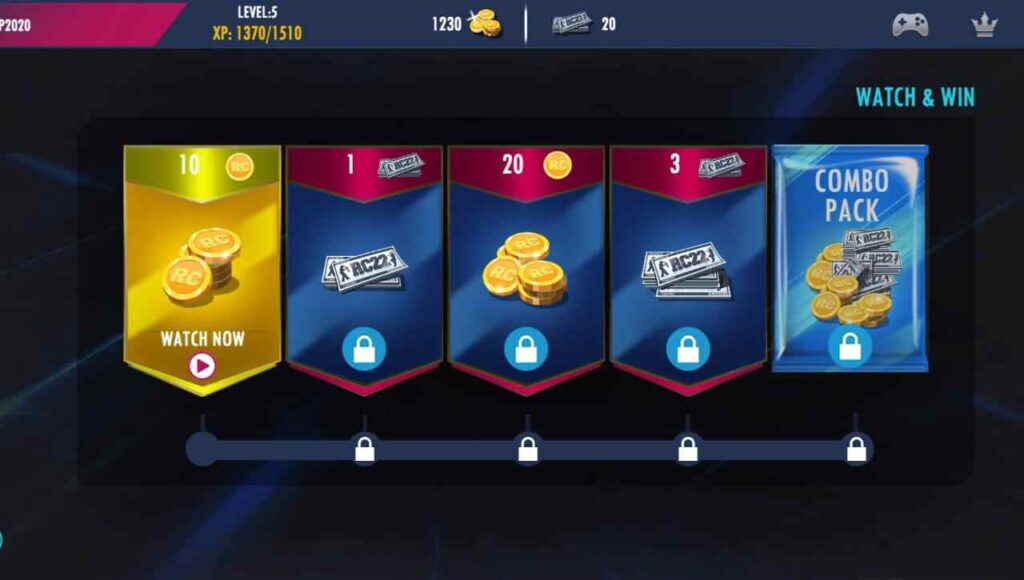 Challange Of the Day:
Example:
Victory without losing any wicket
Objectives: 43 needed of 18 balls, loose no wicket
Rewards: 2 tickets
Level Up And Get Free Tickets
Here's the ticket rewards you will get for reaching the certain level in real cricket 22.
Level 6: 5 tickets
Level 12: 10 tickets
Level 18: 20 tickets
Level 24: 20 tickets
Level 30: 25 tickets
Level 36: 25 tickets
Level 44: 25 tickets
Level 47: 25 tickets
Level 50: 25 tickets
Level 53: 25 tickets
Level 56: 25 tickets
Level 59: 25 tickets
Level 62: 25 tickets
Level 65: 25 tickets
Level 68: 25 tickets
Level 71: 25 tickets
Level 80: 50 tickets
Level 83: 50 tickets
Level 86: 50 tickets
Level 89: 75 tickets
Level 92: 150 tickets
Level 95: 250 tickets
Level 98: 250 tickets
---
That's it about how you can get unlimited amount of tickets in real cricket 22, if you have any other queries regarding this post then make sure to comment below.