Best Cricket Games For Android In 2023
Quality of android cricket games has been increased immensely from past 3 years, that is why most of the cricket fans preferred to play cricket games on android devices instead of PC or consoles.
IN Todays post, we are here to tell you about the best android cricket games in 2023 to experience ultimate fever of cricket in a video game, so let's begin.
---
1. Icc Cricket Mobile
ICC Cricket Mobile is the one and only official cricket game which comes with real jersey, players names, tournament and squads, this game is developed by 'nCore Games Studio' and available to play on android devices with the official license from cricket's governing body ICC.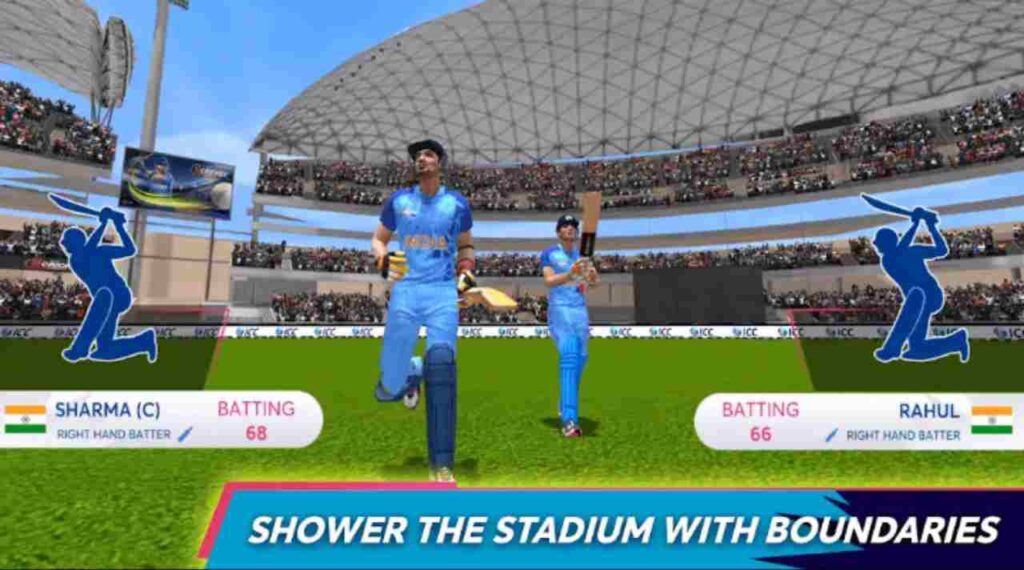 Key Features
ICC Tournaments: there are 4 major official ICC competition ( ODI World Cup, T20 World Cup, Champions Trophy, U19 World Cup ) available to compete, win and experience the glory.
Play In various international stadiums with different type pitch and dynamic whether conditions.
Real Commentators: detailed and engaging commentary from Jatin Sapru ( Hindi ) and Ian Bishop ( English ).
Overview
Graphics Quality of this game is not up to the mark, but gameplay and animations are quite engaging.
ICC Cricket Mobile game is available to download on play store.
---
2. Sachin Saga Cricket Champions
Sachin Saga Cricket Champions is another next generation cricket game developed by 'JetSynthesys'.
As name defines, this is the official mobile cricket game of India legendary batsman 'Sachin Tendulkar', this game offers eye catching graphics and seamless gameplay to get ultimate experience of cricket in a android video game.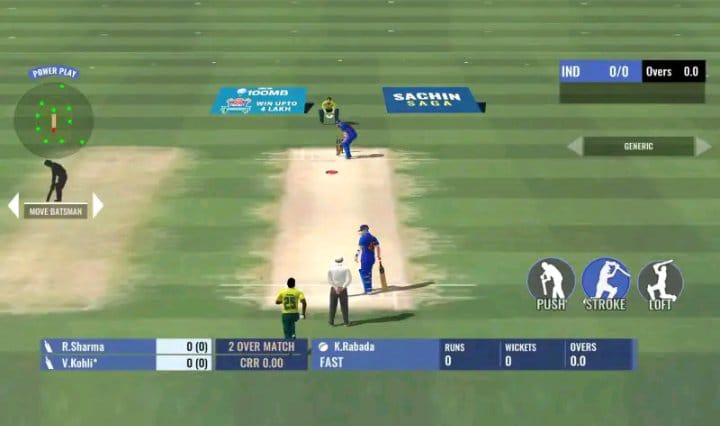 Key Features
Play as Sachin Tendulkar and re-live his best knocks in international cricket.
PVP Mode: play against your friends or other random players online in PVP mode and top the leaderboard to print your name in Hall Of Fame.
Unique Modes: Play in Sachin Saga Premier League ( SSPL ) and Most Popular League ( SSPL ).
Tournaments: World Cup, IPL and other major competitions to relive the all amazing journeys in their authentic settings.
Overview
Sachin Saga Cricket game was nominated for the best mobile & tablet game: sports ( India & International ) award in 2017, graphics & gameplay experience of this 3d cricket game is fantastic.
You can download Sachin Saga Cricket Champions for android via play store.
---
3. Real Cricket 22
Real Cricket 22 is the newly released version of 'Nautilus Mobile's' Real Cricket Series, this cricket game is known for the realistic gameplay and 3d graphics, variety of shots, bowling actions and actual cricket field experience is the main highlight of real cricket 22 game.
Key Features
Modes: this game has wide range of modes including RCPL Auction ( IPL ), International & Domestic Tournaments, real time multiplayer mode, test championship and much more.
Ranked Multiplayer: User's are able to play 3 different modes to play in ranked multiplayer dream team challenge, premier league and pro series.
Overview
Real cricket 22's gameplay is way more realistic then any other existing mobile game right now, fairly this is one of the best mobile cricket game to play in 2023.
you can download Real cricket 22 ( version 0.7 ) from play store.
---
4. WCC3
World Cricket Championship 3 better known as WCC3 is the successor of one of the oldest 3d cricket game called 'WCC2' developed by 'Nextwave Multimedia'.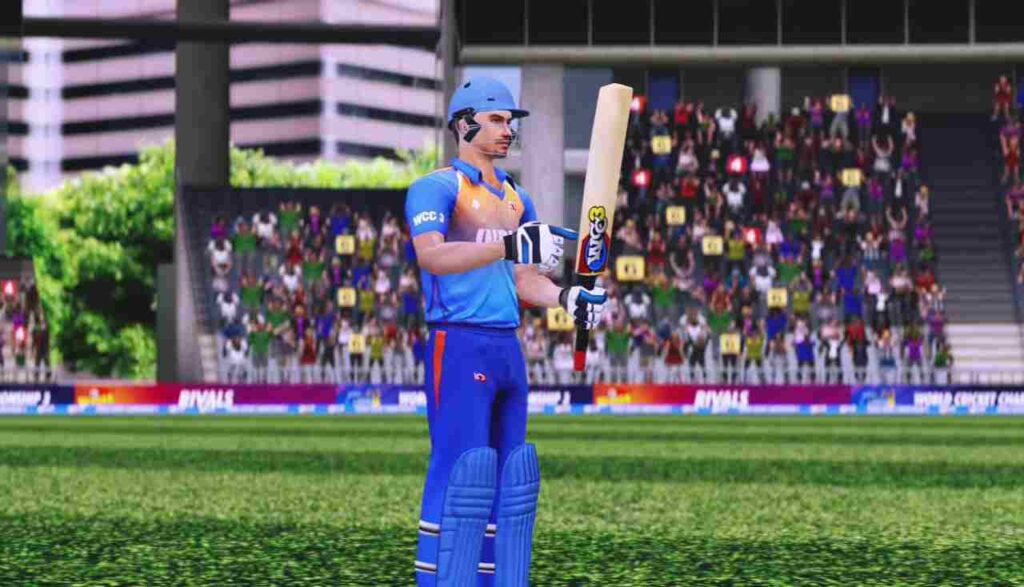 Key Features
Career Mode: WCC3 offers unique career mode to create our very own career mode and play up to 400 matches in international and domestic tournaments.
WCC3 is undoubtedly the best multiplayer cricket game to play compete and beat real players, we can build and manage our own team for multiplayer mode.
Official Jersey: WCC3 offers team India's official jerseys to wear and play, which is billion cheers jersey, retro jersey and training kit.
Overview
Features like NPL and real multiplayer mode are quite unique, so if you are looking for a diverse and detailed cricket gaming experience with 3d graphics then you should definitely download WCC3 in your android device
---
5. RVG Cricket Game
Rockville Games entity RVG World Cricket Game is known for the cinematic animations and 3d visuals, graphics and gameplay of this game is definitely up to the mark.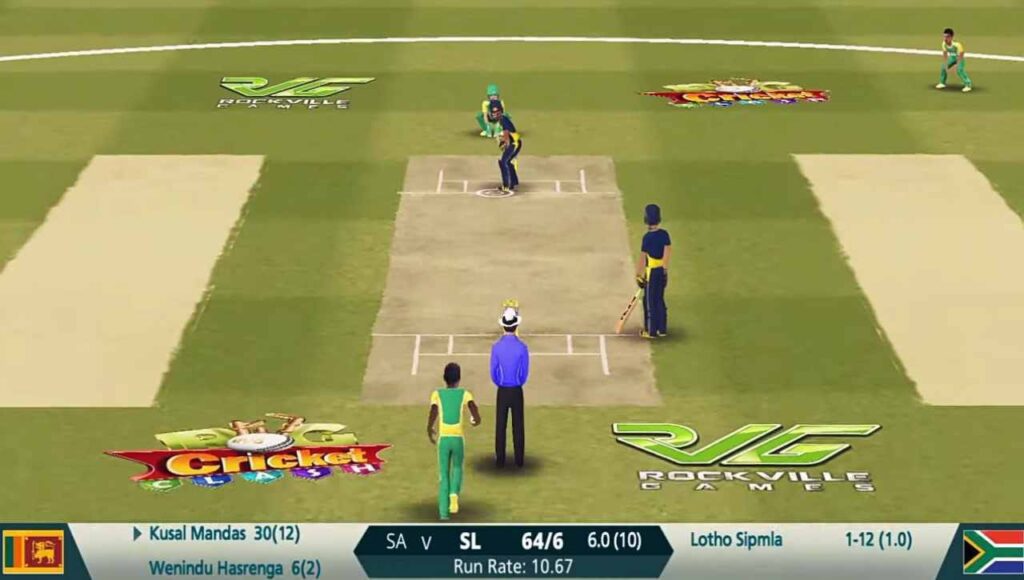 Key Features
100+ realistic animations.
All popular international cricket stadiums.
Top 14 cricket playing nations with real squads and jerseys.
IPL and PSL league with actual format.
Game Modes: test cricket, odi & t20 cricket, world tour, pakistan league, indian league, play against friends, real time multiplayer, t20 world dominations.
Overview
Overall size of RVG cricket game is around 202MB, and that why this is one of the best cricket for low end devices ( 2gb or 3gb ).
RVG World cricket game t20 cup latest version 2.8.6 comes with exciting features including:
reply system
hindi commentary
edit player option
improved characters
free daily rewards
new joystick control
test tour
world tour
---