WCC3 World Cup 2023 Update: Review & Unlock Guide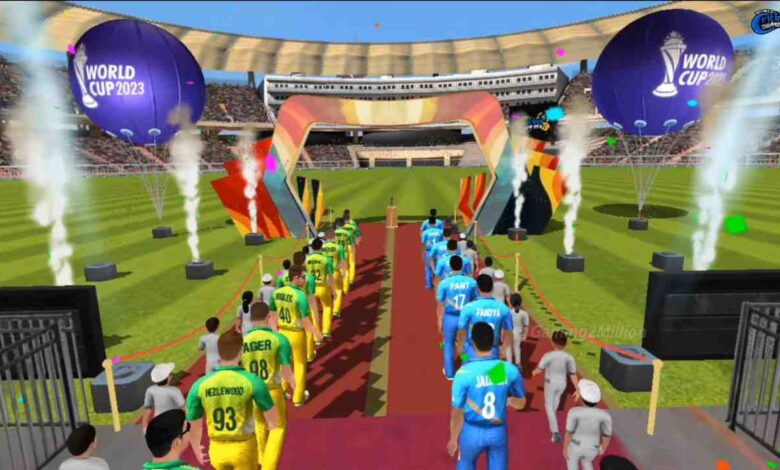 Nextwave Multimedia finally released the World Cup 2023 update in their popular mobile title 'World Cricket Championship 3' ( WCC3 ), which was released on 18th of August 2023.
This 1.8.2 update features brand new World Cup 2023 mode with exclusive Animations, in game rewards and much more, here's the brief review about WCC3 World Cup 2023 update.
New Features
Broadcast Camera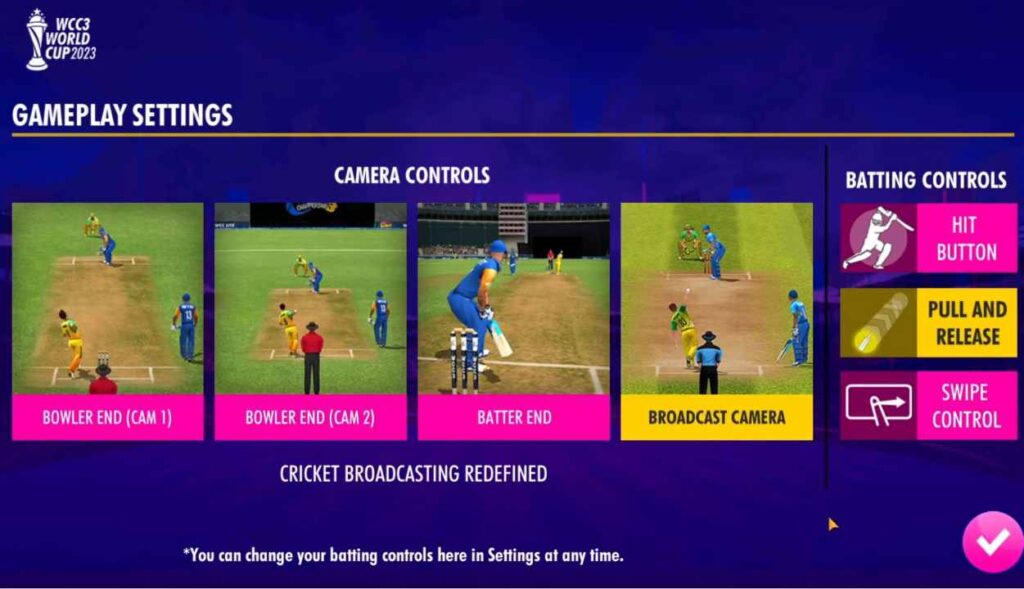 Broadcast camera is newly added camera angle to use while batting, it looks pretty similar to bowler end, But this camera angle will help you to get more information about field settings in 30 yard circle.
All 4 Batting Camera Angles In WCC3: Bowler End 1, Bowler End 2
Captains Photoshoot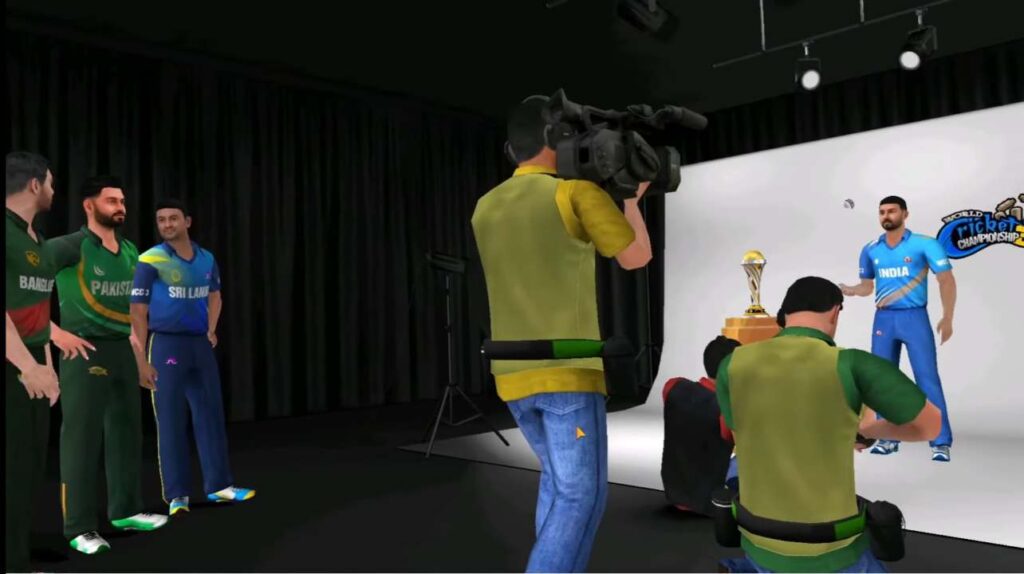 Captain photoshoot animation will be available only in world Cup 2023 mode, captains of all 10 teams participate in a pre world Cup photoshoot and take selfie as well, which looks pretty amazing to watch.
World Cup 2023 Mode Interface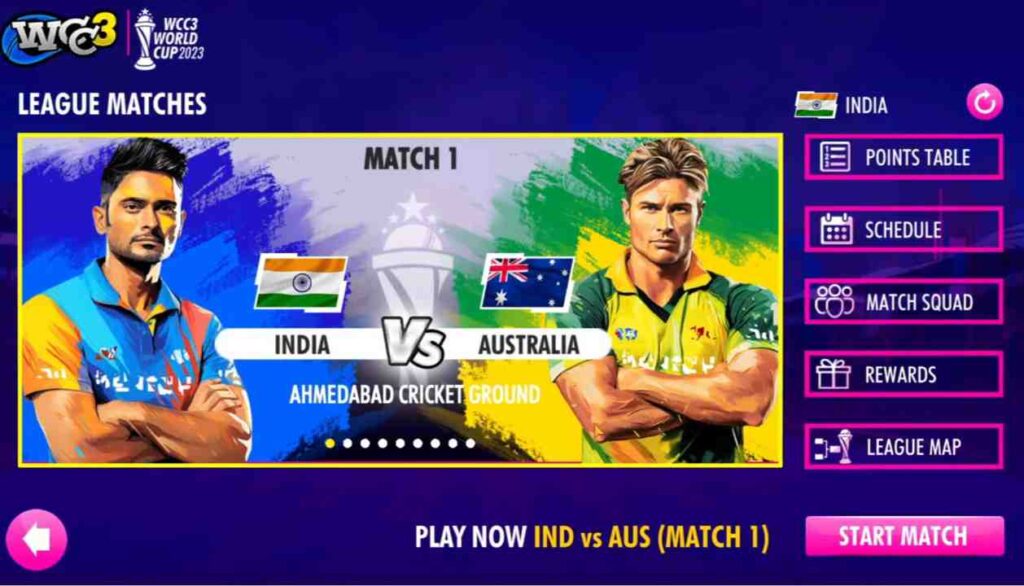 World Cup 2023 lobby interface is quite amazing, where you can get all information including points table, next match information, squads and league map.
Coach speech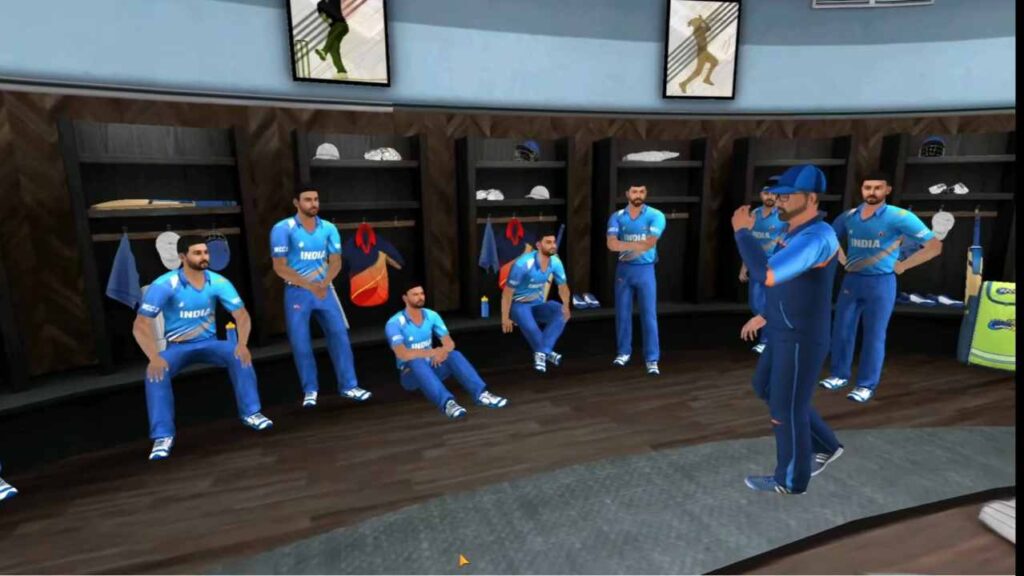 Now, coach will motivate your team before the every world Cup 2023 match to infuse energy.
Fans Interaction
Now, as a team we can interact with fans like take selfie etc. While entering in the stadium.
Insane Difficulty
Another level of realistic gameplay, Insane difficulty is now added in WCC3 with new world cup update.
Review: There is no major improvements in terms of gameplay or graphics, however if you are not a hardcore world cup fan then this update is not for you.
How To Unlock World Cup 2023 In WCC3?
Firstly, open WCC3 game and then scroll to right side.
Here's you can see the world Cup 2023 option, just tap on it.
Now, you have to spend ₹999 Indian Rupees to unlock this mode.
You can use google play payment method for the purchase.
( note: there is no official way available to unlock and play wcc3 world Cup 2023 mode for free. )