How To Get Rename Cards In Battlegrounds Mobile India? – Unlimited Free & Paid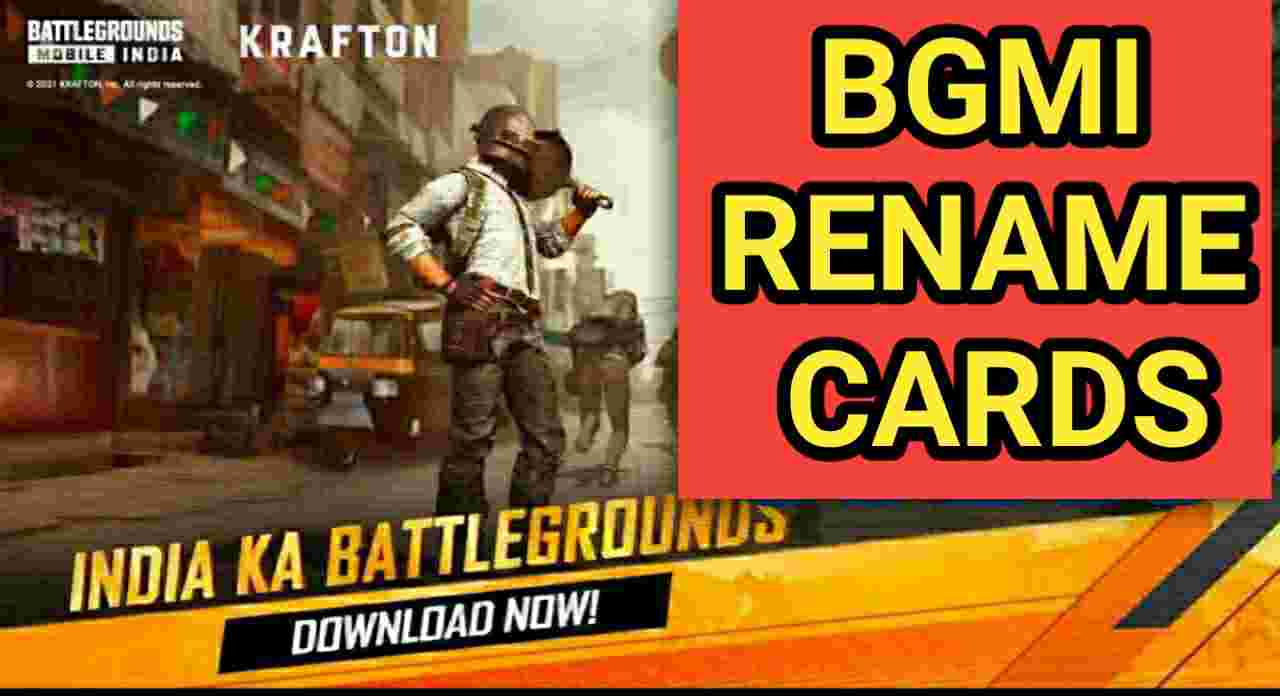 Battlegrounds Mobile india ( BGMI ) early access has been released, people now wanted to do a fresh start using a new in – game name, but the players global ID rewards has been not transferd to BGMI like the clan points, popularity, Re-name cards, and many more things, so in this post we are going to talk about how to get Re-name cards in free or in cheap prices, so here we go.
How To Get Rename Cards in BGMI For Free?
step 1 : Open the BGMI app, and login from any ID that you have not logged in, in Pubg mobile global version.
Step 2 : when you are done with account creation, the game will ask you that whether you are from India, you have to click on yes.
step 3 : after clicking on yes, it will ask you to data transfer of your global account you have to click in yes please, they will send you to his data transfer website.
step 4 : after going to there, you have to accept all the terms and click on data transfer option.
step 5 : After clicking on data transfer icon, it will give you two methods to transfer the data, first from Facebook and second from twitter, you have to click on that social media icon from which your global ID is linked.
Step 6 : After filling your username and ID password, it will start to data transfer of your account once the data transfer is done, it will give you the rewards of pre-registration, or any rewards. Which contain a Rename card and a crate box.
For getting Rename card in paid or cheaper price?
For getting a Rename card in cheaper price, you can use the money earning apps or can play in-game tournaments that the developers organize, BGMI is in early access so it is difficult to release any tournament but once the game is released you can see a lot of tournaments, till now you can use money earning apps from which you can earn money and spend it to buy Rename card, you can use the trusted websites to buy re-name card in cheaper prices, the apps like Google opinion rewards, dhani, winzo all this apps gives you money in absolutely free, just you have to play some games and earn money they also give you bonus money, so it is a good deal for players.
---
That's it, make sure to share your valuable thoughts about unlimited rename cards in comment box below.