Realme 7 BGMI: Sensitivity, Graphics Settings & Lag Fix ( 60/90 FPS )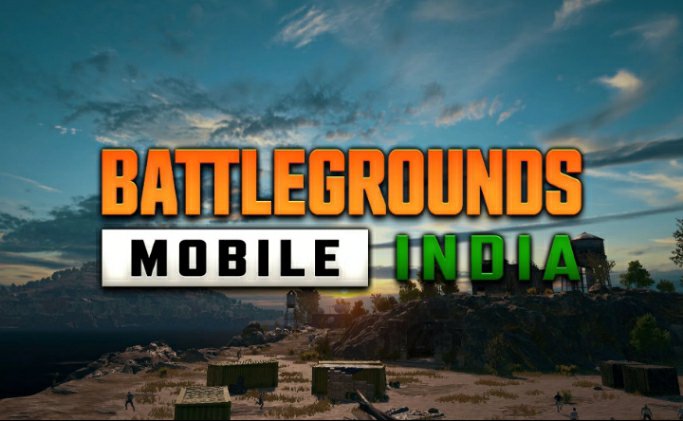 Realme 7 is the newly launched smartphone which is currently on trending, most of the gamers want's to buy or already get this phone to play battlegrounds mobile India ( BGMI ).
in this post we will share with you the best sensitivity settings, graphics settings & all other mandatory information you should know before playing BGMI battle Royale in this budget segment ( Realme 7 ) device, so here we go.
---
REALME 7 BGMI
Realme 7 phone comes with 2 variant, 6GB RAM With 64GB Storage & 8GB RAM with 128GB storage, you can easily enjoy BGMI battle Royale smooth experience in both variants.
BGMI GRAPHICS SETTINGS FOR REALME 7
here is the recommended graphics settings that you should use to play BGMI in Realme 7 phone.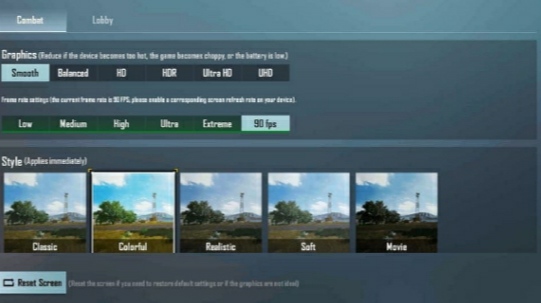 Graphics: Smooth ( you should select Smooth graphics option, instead of selecting HDR & UHD for the better gameplay experience in Realme 7. )
Frame Rate: Ultra ( you can also select 'Extreme' if you have higher variant ( 8GB ) to get 60 FPS. ( Note – 90 fps not supported )
Style: Colorful ( recommended )
Anti-Aliasing: Close ( recommended ), you can also select 2x or 4x anti-aliasing for the detailed graphics, but it may reduced FPS.
Colorblind Mode: Normal
---
BGMI SENSITIVITY SETTINGS FOR REALME 7
if you are looking for the sensitivity codes & settings to set on Realme 7 device while playing BGMI, then here is the recommended sensitivity settings you should use as a newbie.
| | | |
| --- | --- | --- |
| Camera | Sensitivity ( REALME 7 6GB ) | Sensitivity ( REALME 7 8GB ) |
| 2X SCOPE | 30% | 50% |
| 3X SCOPE | 30% | 50% |
| 4X SCOPE | 20% | 40% |
| 6X SCOPE | 10% | 20% |
| 8X SCOPE | 10% | 10% |
| FPP NO SCOPE | 70% | 90% |
| TPP NO SCOPE | 80% | 100% |
| TPP AIM | 40% | 50% |
| FPP AIM | 40% | 50% |
| ADS | Sensitivity ( 6GB ) | Sensitivity ( 8GB ) |
| FPP AIM | 10% | 20% |
| TPP AIM | 10% | 20% |
| RED DOT/HOLO | 50% | 60% |
| 2X SCOPE | 25% | 40% |
| 3X SCOPE | 20% | 30% |
| 4X SCOPE | 20% | 30% |
| 6X SCOPE | 20% | 20% |
| 8X SCOPE | 10% | 10% |
| FPP NO SCOPE | 80% | 100% |
| TPP NO SCOPE | 80% | 100% |
| Gyroscope | Sensitivity ( 6GB ) | Sensitivity ( 8GB ) |
| FPP Aim | 20% | 40% |
| TPP AIM | 20% | 40% |
| RED DOT/HOLO | 250% | 300% |
| 2X SCOPE | 70% | 80% |
| 3X SCOPE | 250% | 300% |
| 4X SCOPE | 150% | 200% |
| 6X SCOPE | 6% | 12% |
| 8X SCOPE | 5% | 10% |
---
Realme 7 Specifications ( Ratings FOR BGMI )
Android version: Helio G95 gaming processor ( 8/10 )
Ram: 6GB & 8GB ( 7/10 )
Storage: 64GB & 128GB ( 9/10 )
CPU: Octa-core, Up to 2.05GHz ( 7/10 )
GPU: ARM Mali-G76 MC4 ( 7/10 )
---
That's it about Realme 7 BGMI sensitivity & graphics settings for smooth gameplay experience, if you have more queries then you can share with us through [email protected]