How To Enter In BGMI Competitive Scenario In 2023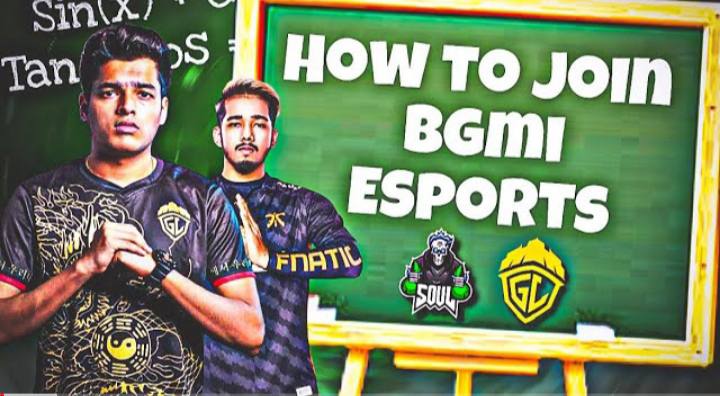 Battlegrounds Mobile India's first official Esports Competition after the unban will be going to start soon, which is Battlegrounds Mobile India Series 2023 in short 'BGIS 2023'.
this mega BGMI tournament will surely give humongous boost to the competitive Esports scenario in India, so in this post we are going to discuss about how we can make it to the highest level of BGMI Esports Competitions in India, So let's get started.
---
Create Your Own Squad
This is the first steps towards bgmi competitive scenario, you have to create a pro bgmi squad with a decent skill level, the you have to play intense classic matches and customs scrims to build team synergy.
Also, make sure to define suitable role for all 4 players of your squad, here's the basic roles.
In game Leader
Assaulter
Support player
Sniper/filter
Flagship Device
All 4 players of your squad should have a flagship range device with decent processor and ram storage etc. To play bgmi competitive matches without lag or heating issues, however most of the tier 1 players using iOS device.
---
Start Playing Tier 3 Scrims
Now you have to start playing in daily tier 3 scrims organized by unofficial entities. You can use discord to register for best available tier 3 scrims.
Perform Well & Climb to Tier 2: now you have to perform well in tier 3 scrims to get tier 2 slot, where majority of underdog bgmi teams practice.
---
Participate In Unofficial BGMI Tournaments
Unofficial bgmi tournaments is one of the best platform as A underdog team to perform well and get spotlight, also you can climb up to the tier 1 after winning any major unofficial competition organized by well established organizers.
---
Play In BGMI Official Events
Bgmi official tournaments like BGIS, BMOC, BMPS are the most convenient way to director jump in to the tier 1 league, after that you can get sponsorships, salary and other perks as well.
---
That is the usual pathway for any bgmi eSports player or team to reach the biggest stage and get a tier 1 slot, however it totally depends on your performance.