How To Disable ( Turn Off ) Auto Matching In BGMI?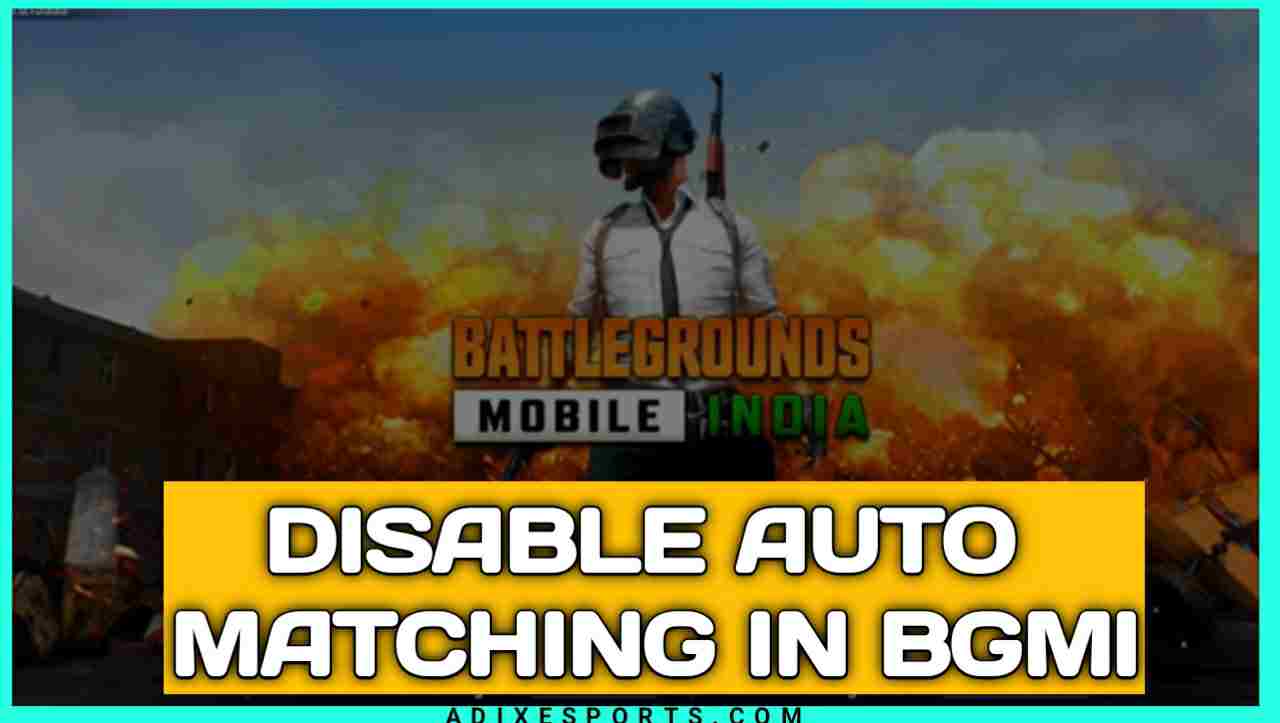 Battlegrounds Mobile India ( BGMI ) is one of the most addictive game because of its versatile gameplay and features, auto matching is one of them, in this post we will discuss about auto match making in bgmi classic matches and how we can TURN OFF/ON or disable it, so let's get started.
---
What Is Match Making In BGMI?
In most of the scenarios, we preferred to play with our friend's and teammates, but if you don't have any friends to play bgmi together, then we can start the classic game yolo.
By the match making feature, 3 Randoms teammates will be automatically join your squad for the particular match, this feature called as match making or auto matching.
---
Guide To Disable Auto Matching In BGMI?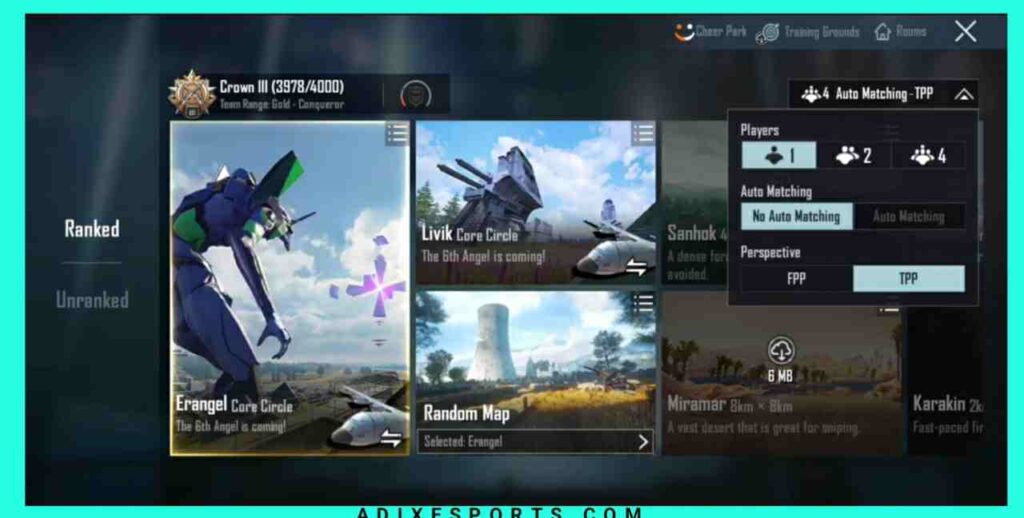 Open your bgmi game and login with correct account information.
Click on the map section available above the start button at the left side bottom.
Now, tap click on matching option available at the right side up.
Here's You have to select 'No Auto Matching' option with perspective and solo, duo or squad mode.
That's it, now you can easily play solo in duo or squad matches.
Note: If you disable auto Matching, then you have to play solo in duo or squad match, which will be a disadvantage situation in head to head fights in the battlefield.
---
Why You Should Disable Auto Matching?
Solo Vs Squad: if you have a Decent skill set and want to get more kills in classic match, then you should disable auto Matching to play solo vs squad in classic ranked matches, where you can test your skill level against full squad by clutching them.
---
Why You Should Not Disable Auto Matching?
Rank Push: If you are pushing your rank then ae suggest you to not disable auto Matching option, because you need your teammates assistance to survive till the end to get maximum points.
Newbie Players: bgmi is too difficult to learn for any newbie player, so new bgmi players should kept enable auto Matching mode to learn about survival and kills instinct from the other random teammates.
---
Can We Disable Auto Matching In TDM?
Unfortunately, we cannot disable auto Matching to play solo vs squad in TDM ( Arena ), because auto Matching disable feature is limited to Classic and ranked matches, but if you have custom room cards then you can create a TDM custom room match to play against your teammate in the Team Death Match ( TDM ) mode.
---