How To Sell Free Fire Account?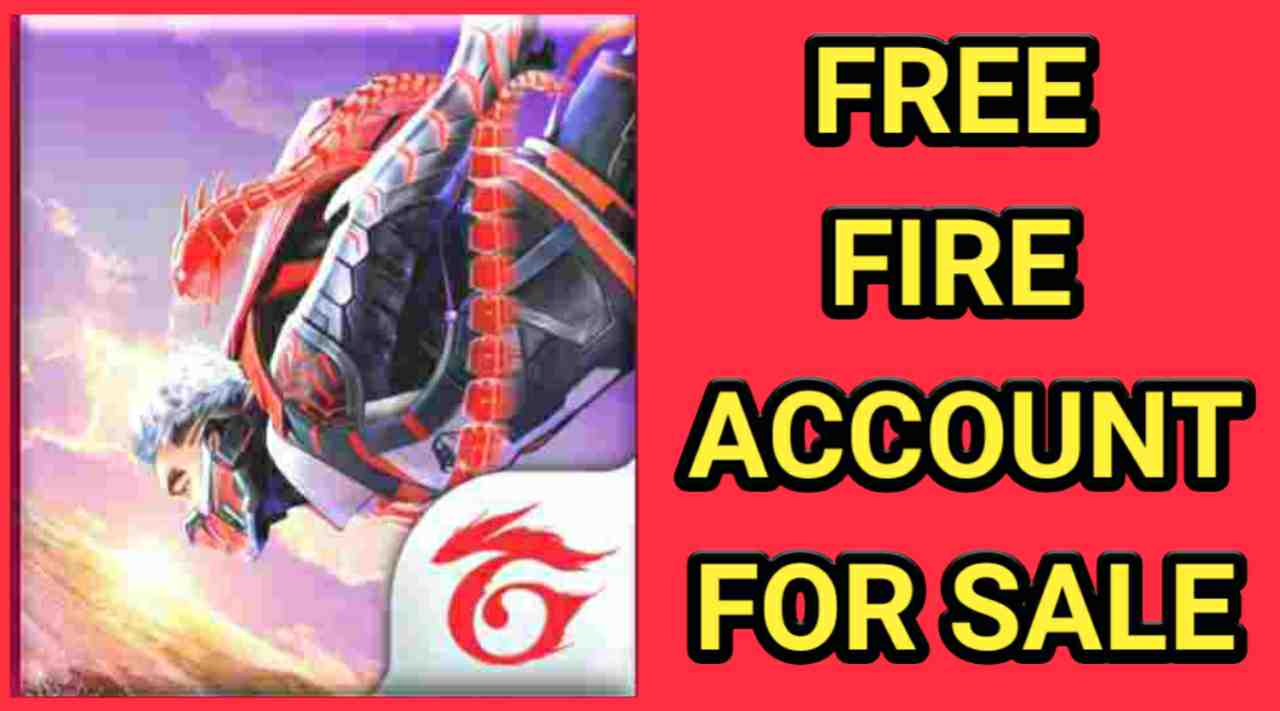 Free Fire is no.1 battle royale game at current time, we can start from zero and grow up our free Fire id to the top levels, so if you are playing free fire from a long time and you have high level free fire a account with premium items in Inventory then you can sell your free fire account online easily on high rate.
So in this post we will teach you how to sell free fire account & approx rate so let's get started.
According to us, playerauctions.com is the best website to sell or buy free fire accounts, in this post we will know that how to use playerauctions to sell our free fire I'd on best rate.
Complete guide for free fire account sale
First up visit www.playerauctions.com and sign up.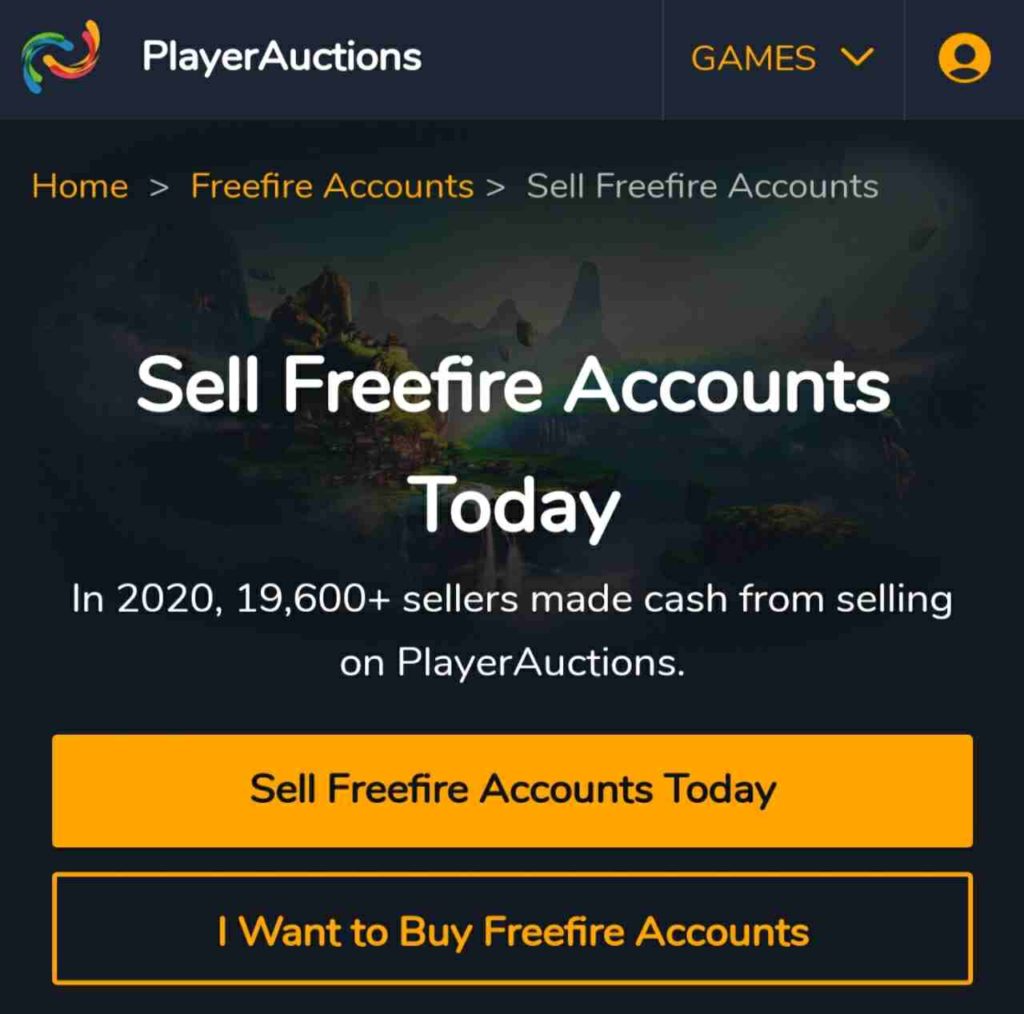 After that add your payout method to receive payments, you have many options like wire transfer or direct transfer, that's it now you are ready to post sell offer for your free fire account.
Now just hit on 'sell free fire account today' and fill all the required details like, game name, sell type, server, Listing price, estimated payout, automate delivery, offer title.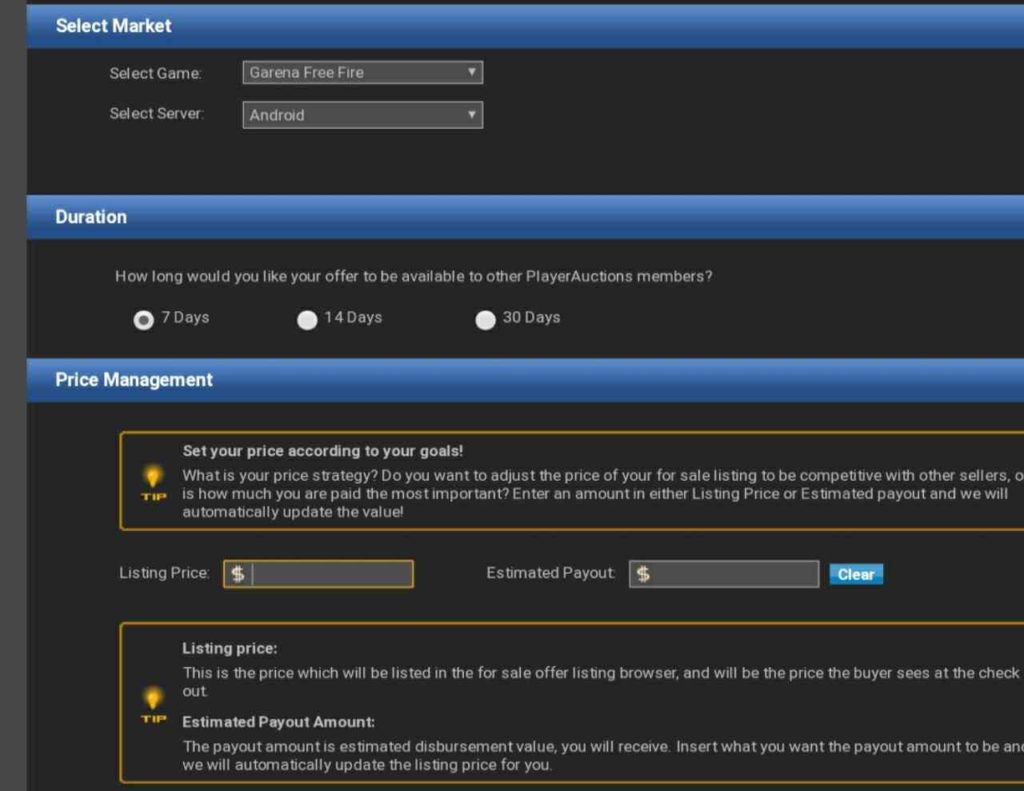 After that click on send button to submit your free fire account sale offer, now you just have to be patient because it will take some time to reach buyer to your account.
Estimated pricing for the free fire account
Level 40 to 50 – 10$ to 30$ Price
Level 50 to 60 – 40$ to 80$ price
Level 60 to 80 – 80$ to 150$ price
Level 80 or up – 200$ to 500$ price
So if you have free fire account with 80 level or up then you can easily charge 15000 thousands to 40000 thousands rupees to sell your free fire account.
That's it, if you have any other questions regarding to how to sell free fire account then make sure to share with us in comment box below.