Smash Legends Download: Review, Features, Tips, Requirements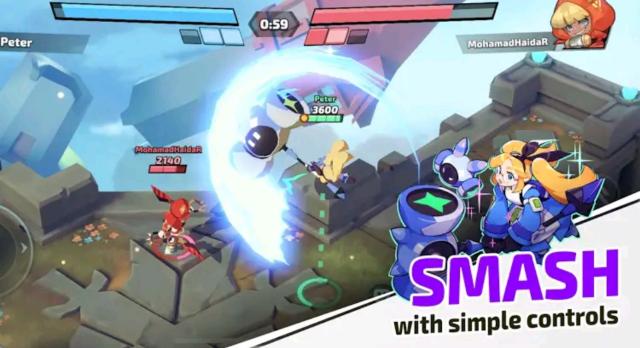 Hello cute graphics lover, LINE Games has launched a new game, it looks very good and easy to use, the name of the game is SMASH LEGENDS, the graphics of the game has very cute, so in this post I'll give you all the information, description, review, features, tips, in-app purchase, requirements, I'll put the download link in this post, so you can download it from play store, so here we go.
---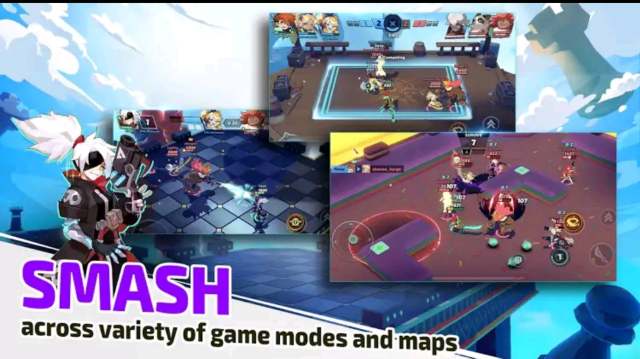 SMASH LEGENDS, it will take only 3 minutes of yours, the brawl that lasts for 3 minute, this is very easy game to learn but very difficult to master, if you enjoy simple fast-paced action games, you can play SMASH LEGENDS now, there are very unique characters, the size of the game is 117 mb which is a good space for today's smartphone, hidden stories and unique skills, there is also world and regional rankings, everyone enjoy this game but not everyone can be the winner, there are floating islands, enemies are more likely to get knocked out when their HP is low, overall you will be going to enjoy this game.
---
this game will take away  3 minutes, SMASH LEGENDS is a thrilling real-time brawl that lasts for 3 minutes, SMASH away players from all around the world with unique LEGENDS, SMASH with epic knock outs, Knock off enemies from the arenas set in floating islands to achieve victory, SMASH across variety of game modes and maps, you can take your picks from 3 vs 3 team battles, to 1 vs 1 duel and even battle royale survival modes, Dominion (3 vs. 3): Capture and hold an area with your teammates to achieve victory, Duel (1 vs. 1): A duel where only your controls and skills count.
---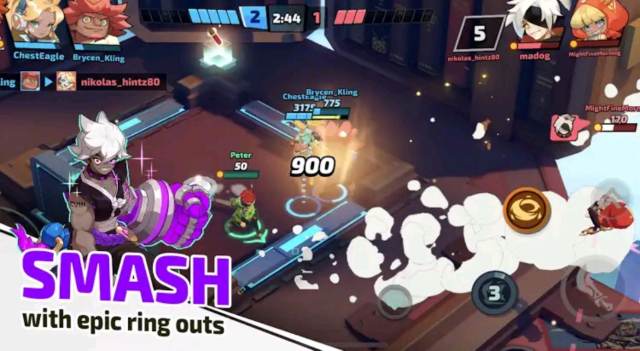 REVIEW
SMASH LEGENDS has very good reviews, the game has been rated 4.2 star in the play store, the game has been rated by 78 thousand plus users of this game, some are happy, some are disappointed, but most of the reviews are positive, they like the game very much, it has good graphics, easy controls, smooth gameplay, easy to handle and everything that make the game favorites for their users, some people face some kind of lag or bugs, the recent update of the game has fixed most of the bugs, so now you can play nice and calmly.
---
FEATURES
It has 3 vs. 3 team battles.
It has 1 vs. 1 duel.
You can Join the lively brawl action against players from around the world.
SMASH LEGENDS is free-to-play, with in-game purchases.
It has simple controls.
SMASH away players from all around the world with unique LEGENDS.
---
TIPS
First thing you have to each characters capabilities.
Improve your heroes constantly.
You don't have to spam your attacks.
Wisely use your ultimate skill.
Constantly do battle pass mission for loot.
---
REQUIREMENTS
ANDROID VERSION : UPTO 8 OR 9.
RAM: UPTO 3 GB.
STORAGE : UPTO 16 gb.
PROCESSOR : UPTO QUALCOMM SNAPDRAGON 636.
---