Table Tennis Touch Game Download: Tips, Features & Updates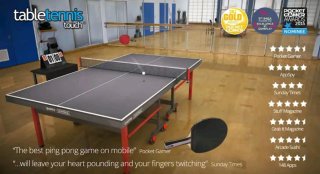 Table tennis is one of the most popular sports in the world, it is very difficult to play, because you have to maintain your speed, your consciousness, your concentration while looking at the ball, you have to maintain all these things at one time, the most important thing in table tennis is to looking at the speed of the ball, virtual games are spreading very fast, in the same way table tennis are also very popular in virtual platform also, so in this post we are going to tell you all the information, Tips, Features about this game, so here we go.
Table tennis touch description :- this table tennis touch game is a offline game, the game has very challenges, like half table, skittles, accuracy zone and many more, you can customize your player, there are many sophisticated AI and a very good system, you will never feel bored while playing this game, it is an offline game so it might get feel bore sometimes, because in nowadays offline games are not getting downloads as compare to online games, because it is released in the year 2015 and at that time Internet game are not that much popular,  that's why it is a offline game, it has very good graphics.
Game name :- Table tennis touch.
Released on :- 11th March 2015.
Last update :-  1st April 2021.
Developer :- Yakuto.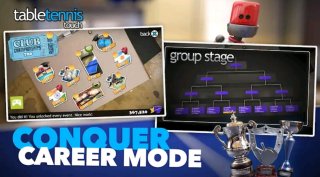 Table tennis touch Features :-
Mini game fun :- Many different challenges, that has very much fun.
Realistic gaming experience :- the game has stunning arenas, realistic physics and has sophisticated AI system.
Offline gameplay :- the game has no requirement of Internet connection.
Achievements :- lots of tournaments and can win many trophies
Table tennis touch tips :-
You have to practice your spin technique, if you will hit the ball in a different angle, it will bounce in a different direction, so this is a very good way for winning your battles.
If you will forcly hit the ball, it will bounces very hard, it means that how much fast you swipe, the faster you will swipe the harder ball bounces, from this way also you can win any match.
Table tennis touch updates :-
this game has many updates as this game is released in 2015,and now it is 2021,and from that time the game developers, constantly add the updates for fixing bugs and glitches. Current version of the game is 3.2.0331. 0.