Free Fire Elite Pass Season 54 For November 2022: Rewards & Bundles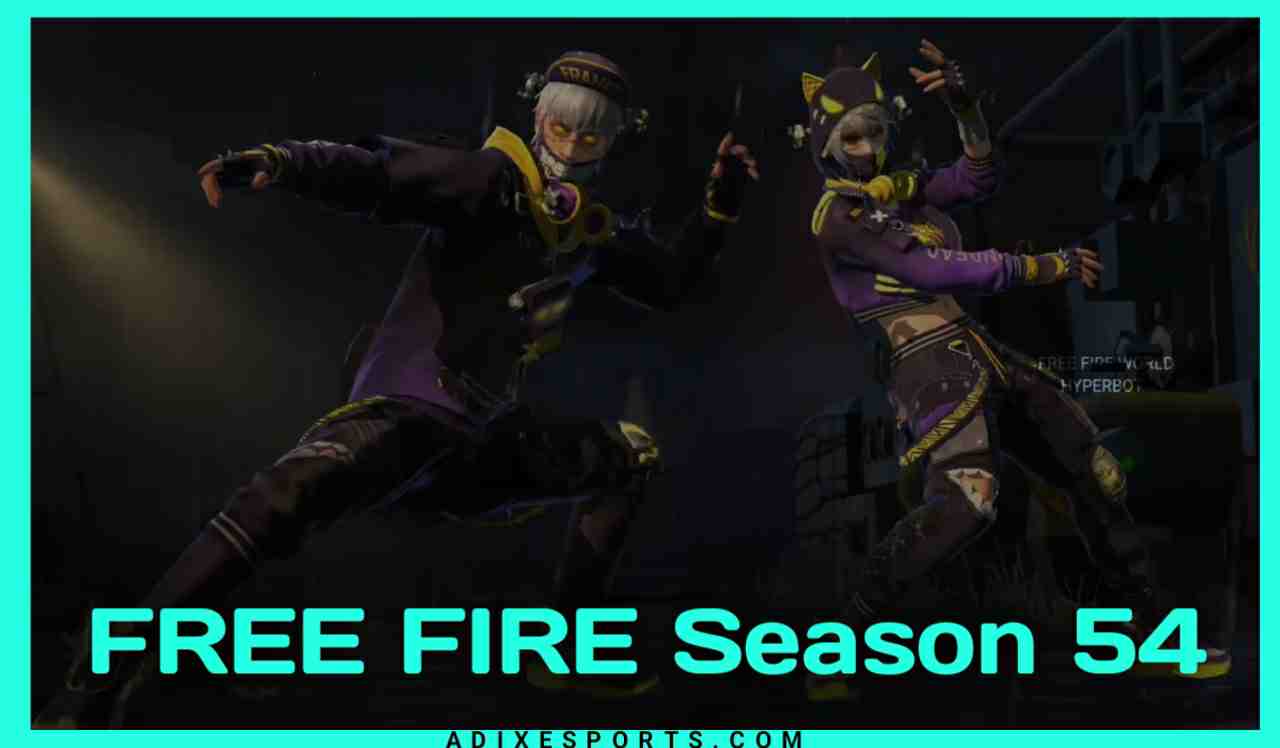 Free fire monthly elite pass features immense rewards and events based on the particular month, in this post we are going to discuss everything about the season 54 elite pass, which will be coming in November 2022.
---
Free Fire November Month Elite Pass – Rewards List
As we know, sNovember month ( Season 54 ) Elite pass will begin from 1st of November and continued till 30th November, however this elite pass based on Monster theme, here's the detailed list available below about the rewards with leaked images.
Season 54 Jeep Skin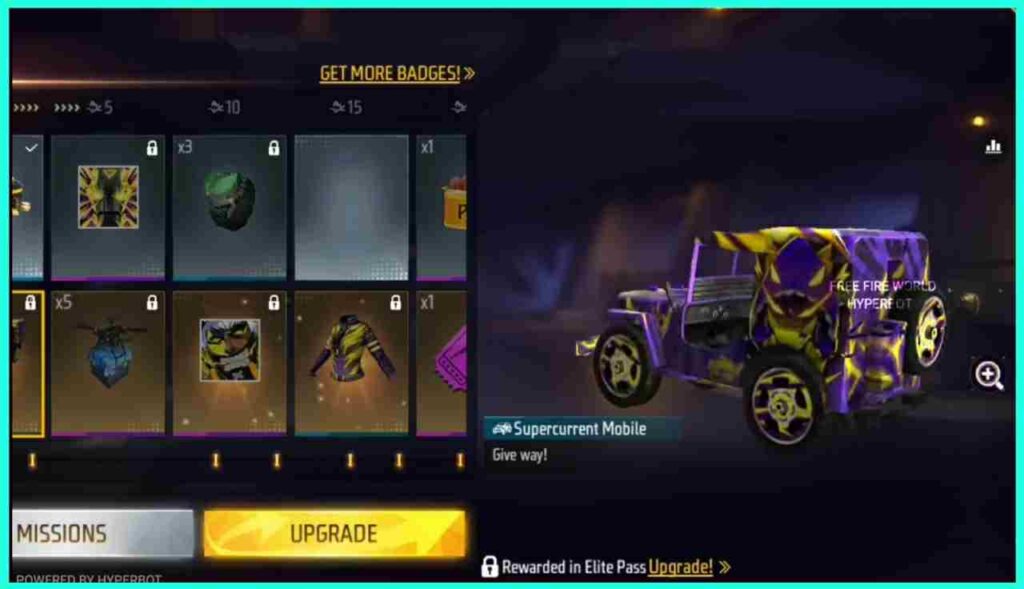 New Jeep skin named 'Supercurrent Mobile' has been confirmed to arrive in season 54 elite pass, this purple color design with yellowish monster touch looks pretty amazing on the Jeep.
Season 54 Bundles
There are two different bundles for male & female characters based on monster theme will be available to obtain from season 54 elite pass.
Male: Gnarl Electrocution Bundle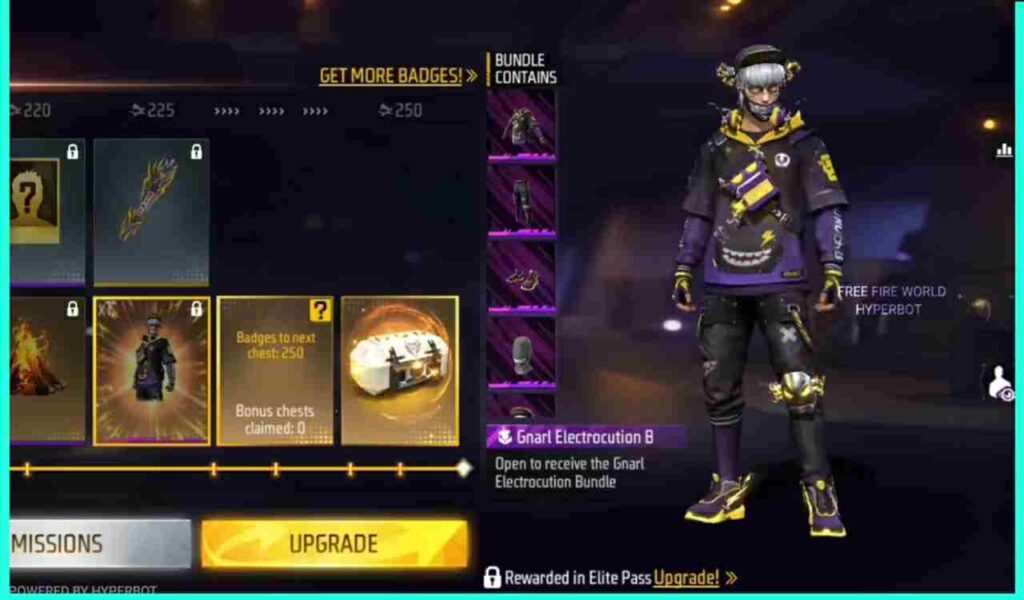 Female: Monstrous Shock Bundle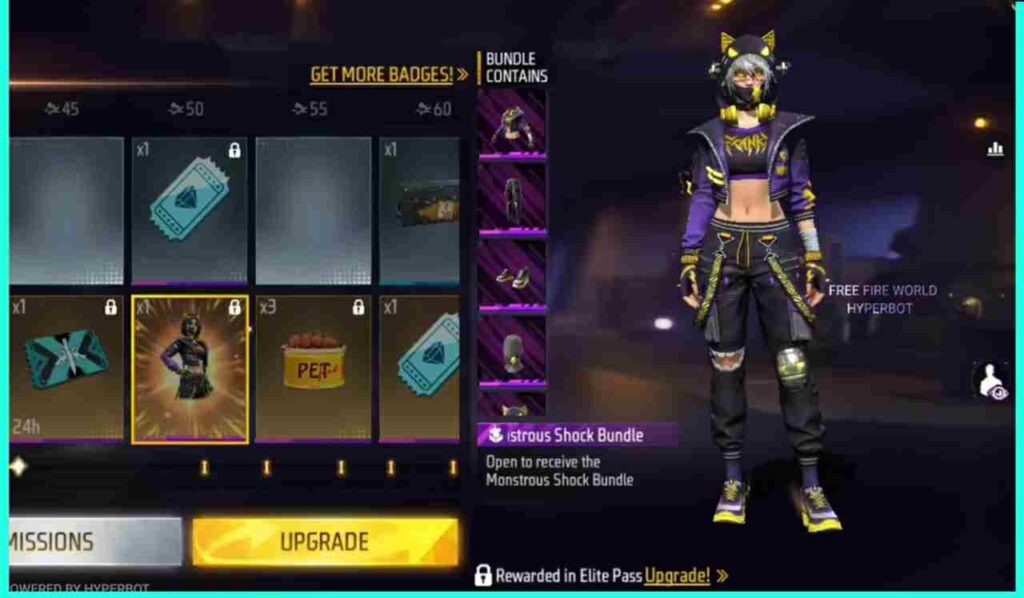 ---
Season 54 SKS Gun Skin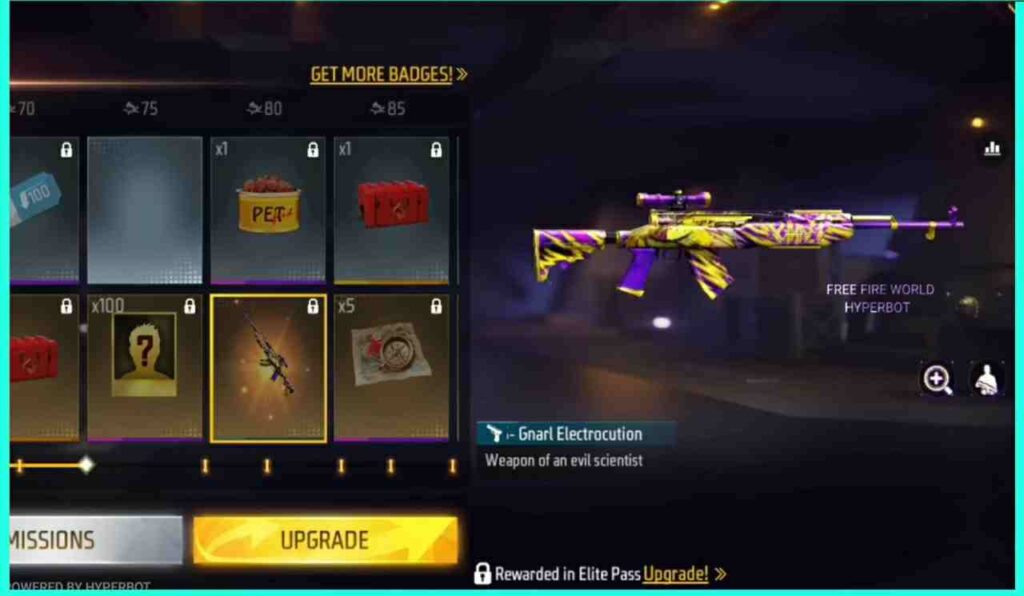 If you are SKS lover then you should definitely claim upcoming gun skin named 'Gnarl Electrocution SKS' in season 54 elite pass.
---
Season 54 Loot Box Skin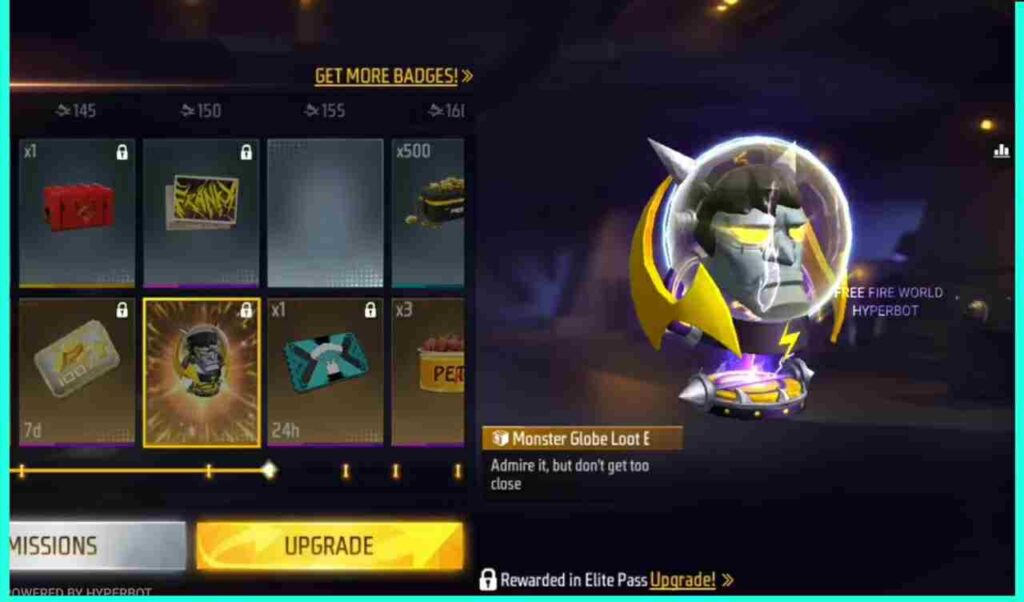 New upcoming loot box named 'Monster Globe' is one of the most highlighted items coming in November elite pass, it looks gorgeous.
---
Season 54 Backpack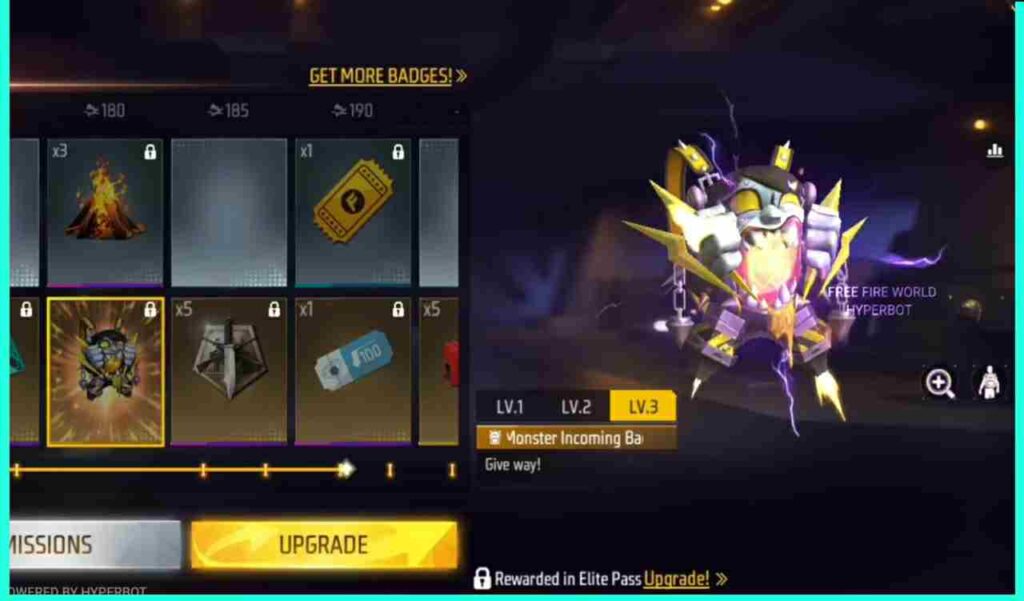 Free fire is known for releasing new amazing backpack skin regularly, and season 54 Backpack skin named 'Monster Incoming', will definitely confirm this myth.
---
Season 54 Grenade Skin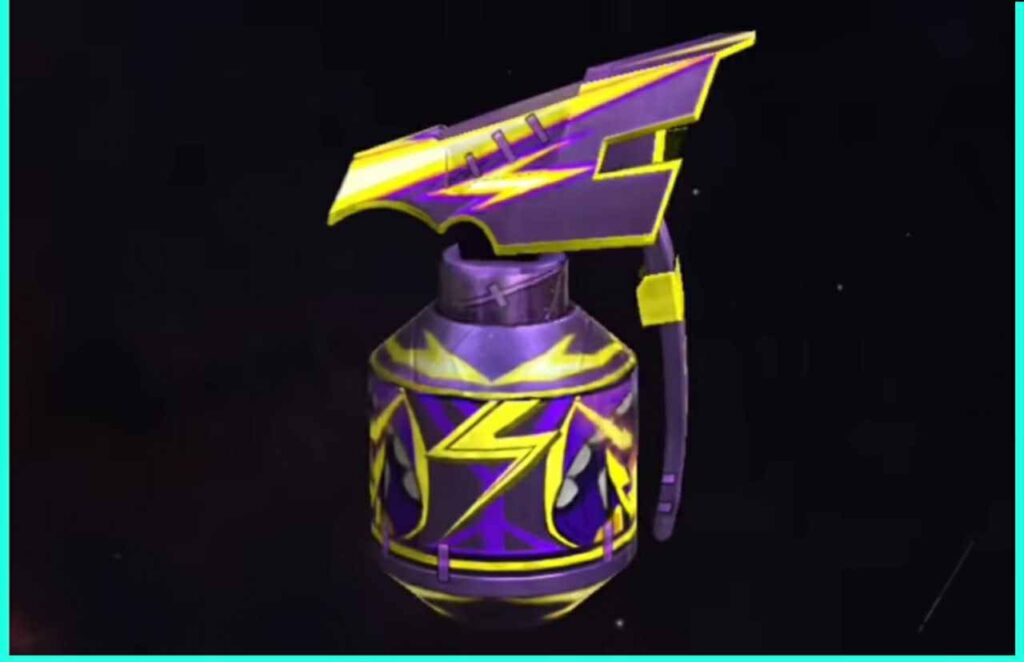 Are you a Grenadier in free fire game, if yes then you will love this upcoming grenade skin named 'Blast Experiment'.
---
Season 54 Skyboard Skin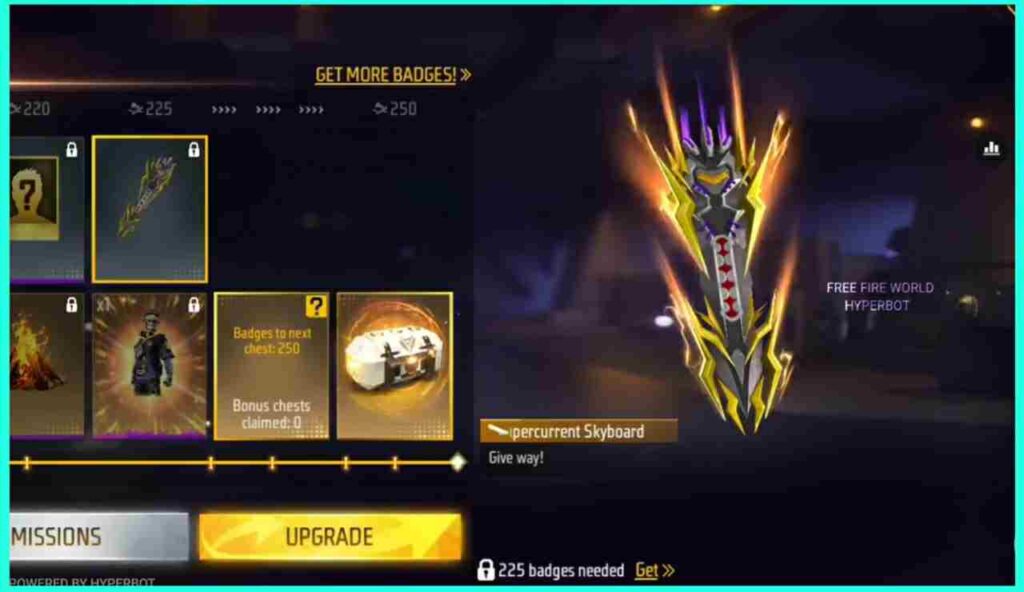 Premium Skyboard skin is one the rarest items available in free fire battle royale, but upcoming season 54 brings new 'Supercurrent Skyboard Skin' in game.
---
Season 54 Headgear
November elite pass featuring different Headgears for male and female characters.
Male: Gnarl Electrocution Blue Headgear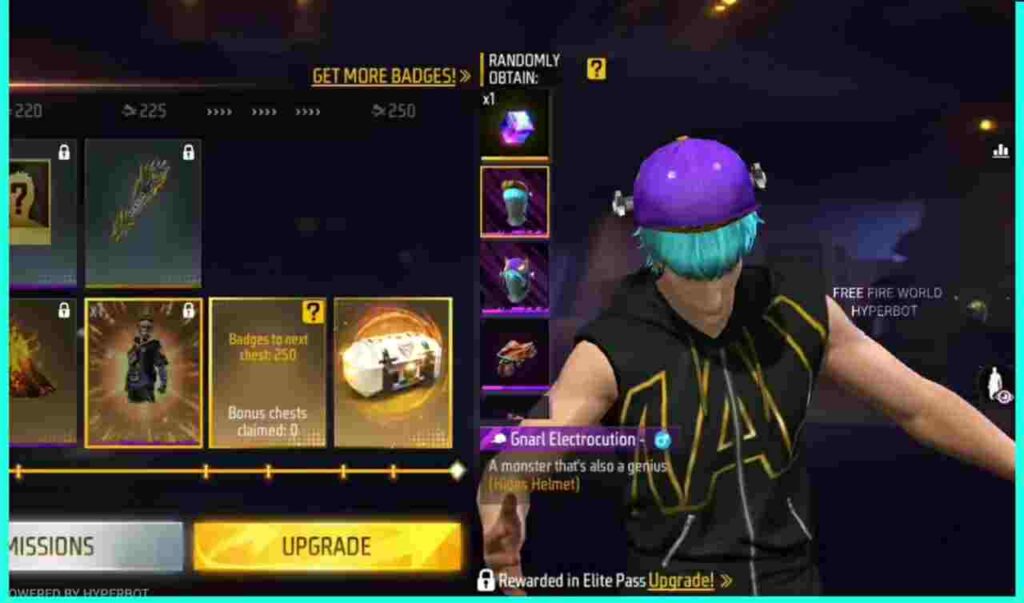 Female: Monster Shock Blue Headgear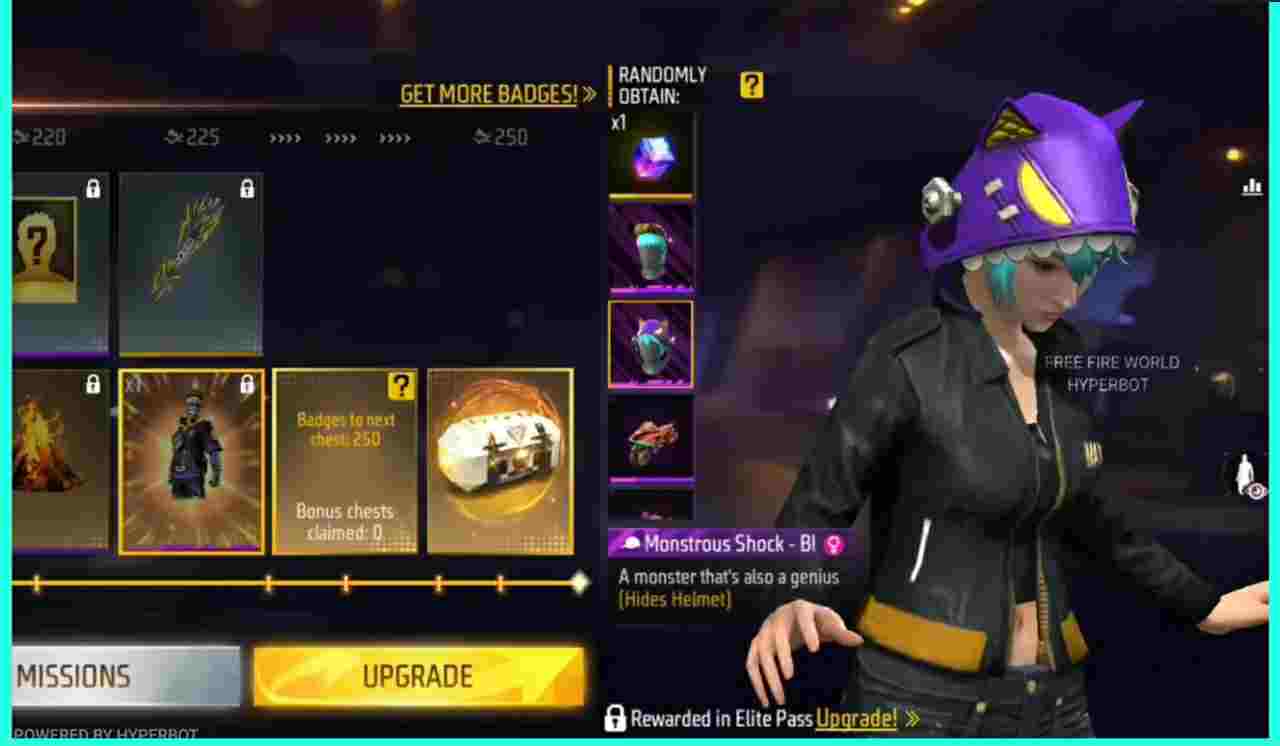 ---