Free Fire M60 gun Skin – Attributes & Redeem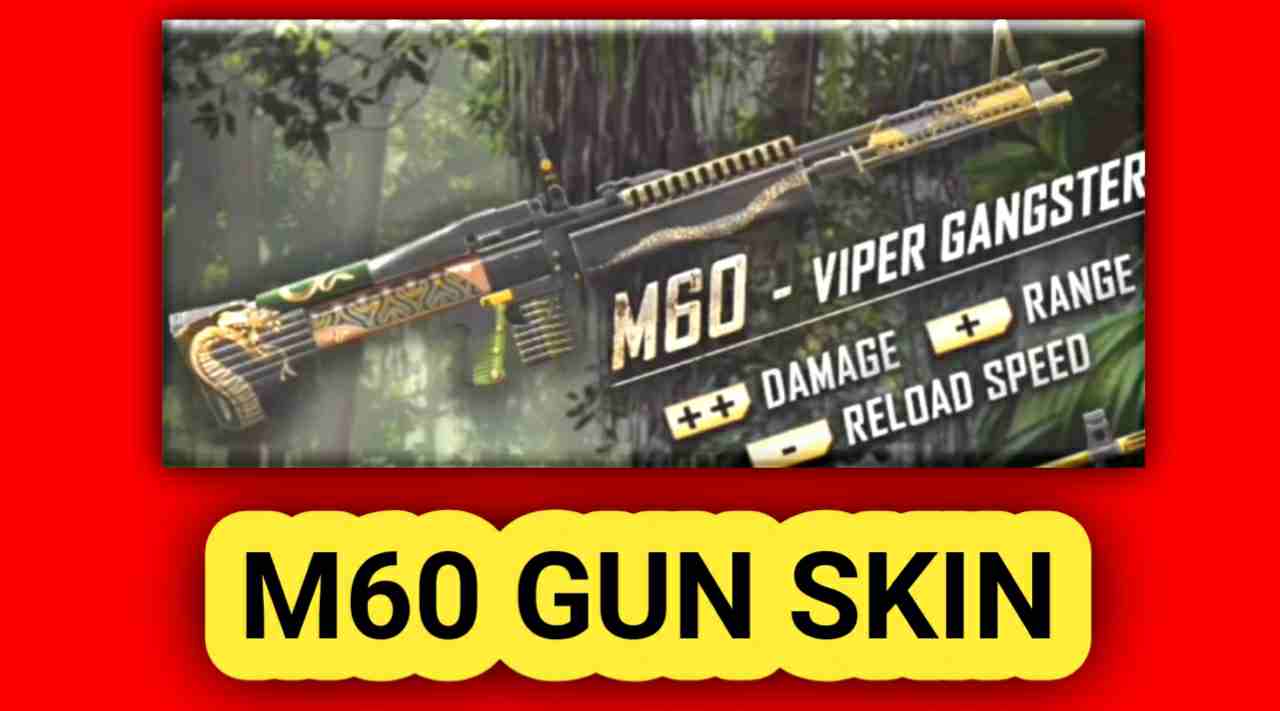 Light machine guns short form 'LMG' is one of the most powerful weapon to use in free Fire battle royale, because of it's magazine capacity.
In this post we are going to tell you about the new upcoming gun skin of M60 with attributes and exclusive leaked images, so let's get started.
Free Fire New M60 Gun Skin
This gun skin will comes with the new event called 'Viper card'
New MP60 gun skin named as 'viper gangster MP60', it looks pretty awesome because of the snake 'viper' theme.
Attributes
Damage – New viper gangster MP60 damage is double than normal MP60 gun, it will definitely help you in close battles.
Range – Range are increased by single, you should preferd it for the mid & long range because of the upgraded range of viper gangster MP60.
Reload Speed – the reload speed is only minus point with this new gun, try to avoid wasting bullets while firing.
How to Redeem Viper Gangster MP60?
You can redeem this new gun skin by fliping the viper card, but you need to pay high amount of diamonds to use flip card feature.