How To Complete Quest Missions In Just 5 Minutes In Real Cricket 22?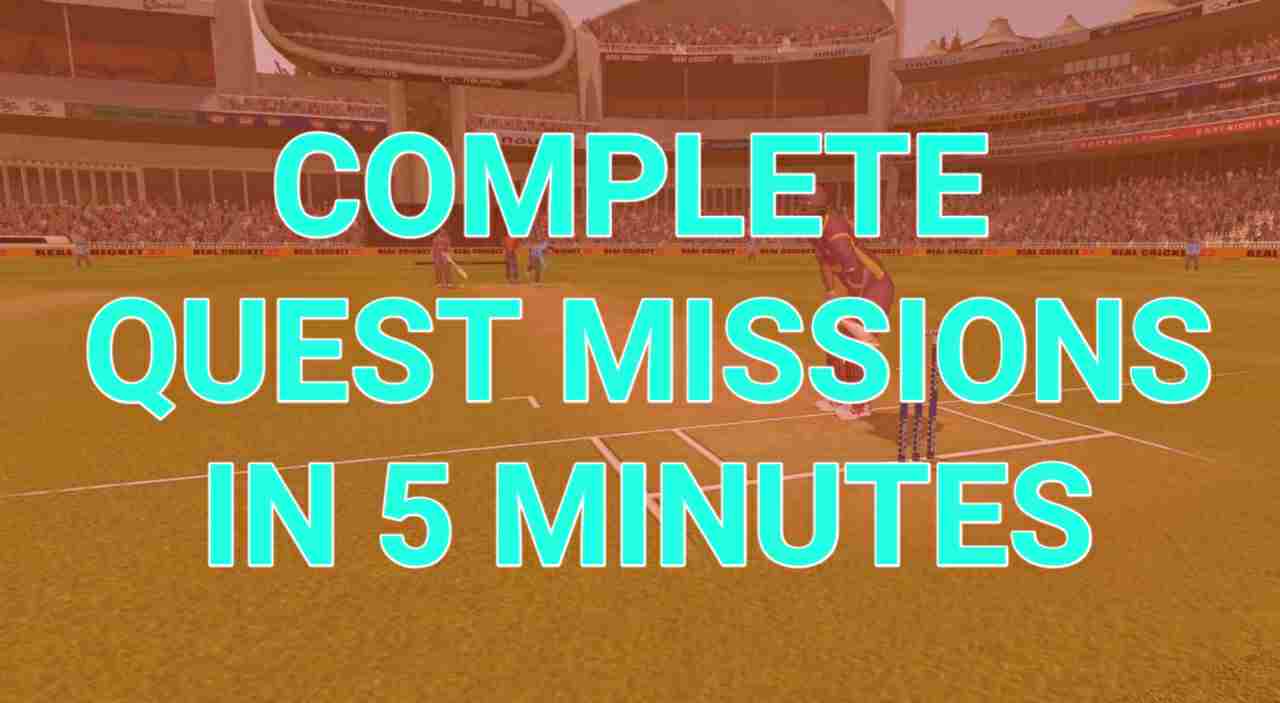 Hey gamers welcome back to our real cricket 22 series, where we share the best tips & tricks to play this brand new cricket game released by Nautilus Mobile's.
Quest mission is one of the most important way to earn gold Fragments, which we can use to unlock new gold shots every week in real Cricket 22 game, but the main problem is that we have to spend plenty of time to complete quest missions.
In this post we are going to share best trick to complete all 5 quest missions in just 5 minutes & earn a gold Fragment every day, so here we go.
---
Real Cricket 22 Quest Mission Compete Trick
So if you are desperate to earn in game gold Fragments from the daily quest missions quickly then here's the step by step guide available below.
Open real cricket 22 game & visit quest mission section.
Now, just click on first mission named 'watch & win'.
Click & watch ads, you just have to tap on power button while watching the ad.
This trick will help you to skip 30 second time limit ad.
( Note: This trick may not work properly in some devices & ads with timeline at bottom cannot be skipped with this power button trick. )
---
Quest Mission In Real Cricket 22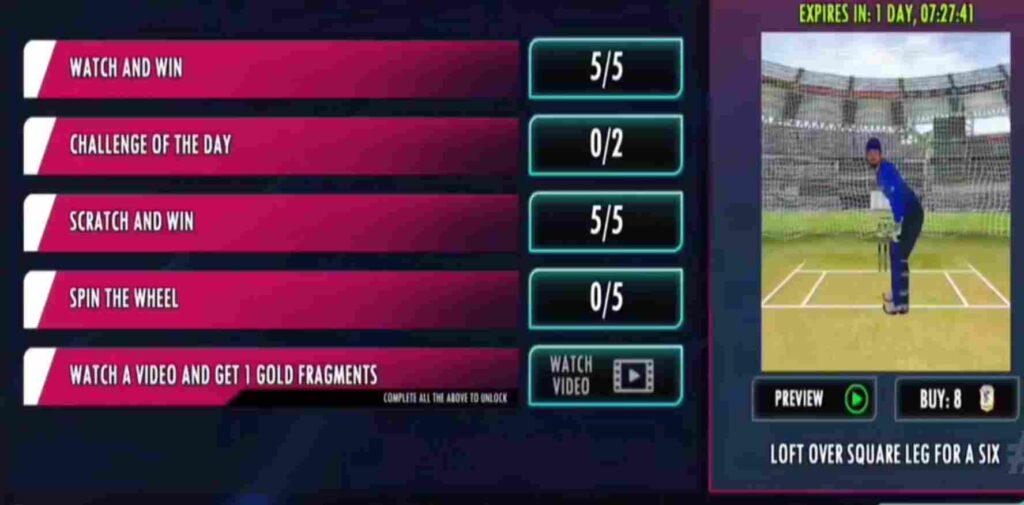 Watch & win
Challenge of the day
Scratch & win
Spin the wheel
Watch a video and get 1 gold Fragments
---
Conclusion: at the end, if you are looking to Unlock gold shots then play real Cricket 22 on the regular basis & complete Quest mission quickly with our tricks, thank you.