WCC3 All Tournaments Unlock In 2023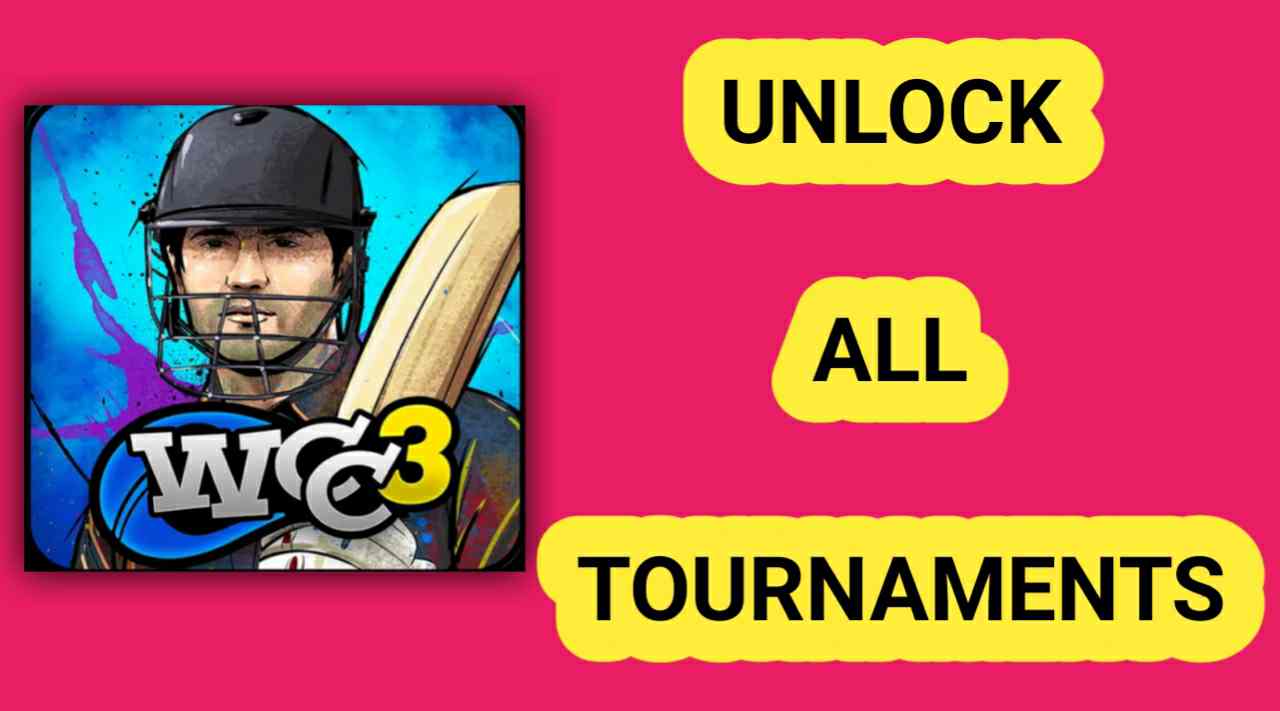 there are lot's of tournaments available in popular cricket game world cricket championship 3 ( WCC3 ), but almost every tournament is locked, and if we want to play these type of tournaments then we need to purchase it, but in this post we are going to tell you how you can unlock all tournaments for free in wcc3 in 2023 year.
---
Use Single Entry And Unlock Tournaments In 2023
this is an amazing feature, because we can unlock some tournaments for free in 2023 with single entry feature, we just need to pay platinum coins.
so here is the list which tournaments you can unlock with platinum coins using single entry.
WORLD T20 CUP IN 2023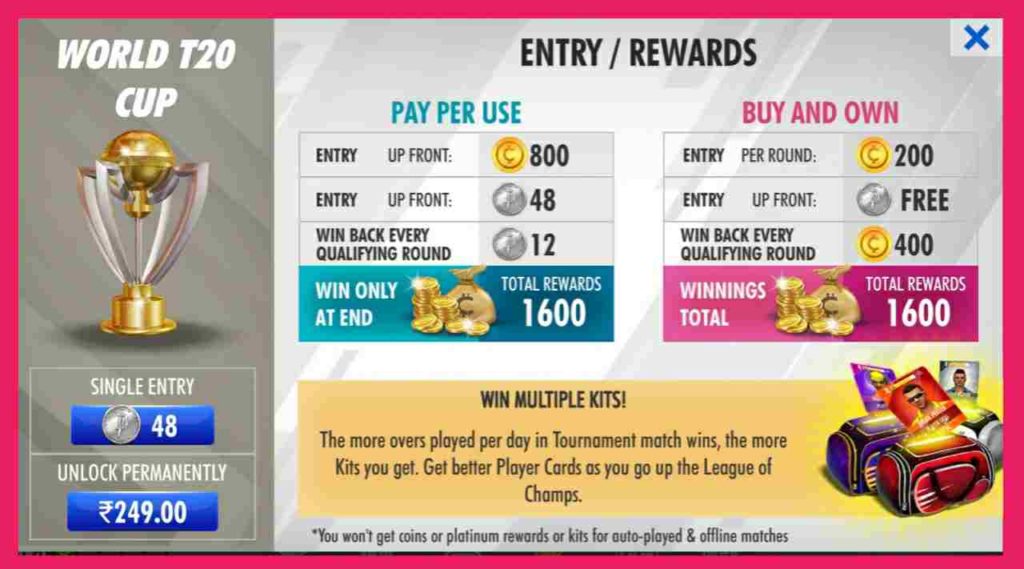 If you want to experience 20 over world cup thriller then you can get one time entry in this mode by paying just 48 platinum coins.
This is the knockout tournament and start with round of 16, you need to win every match to lift the trophy, If you loose one match it means you will eliminate.
---
ASIAN CUP 2023 UNLOCK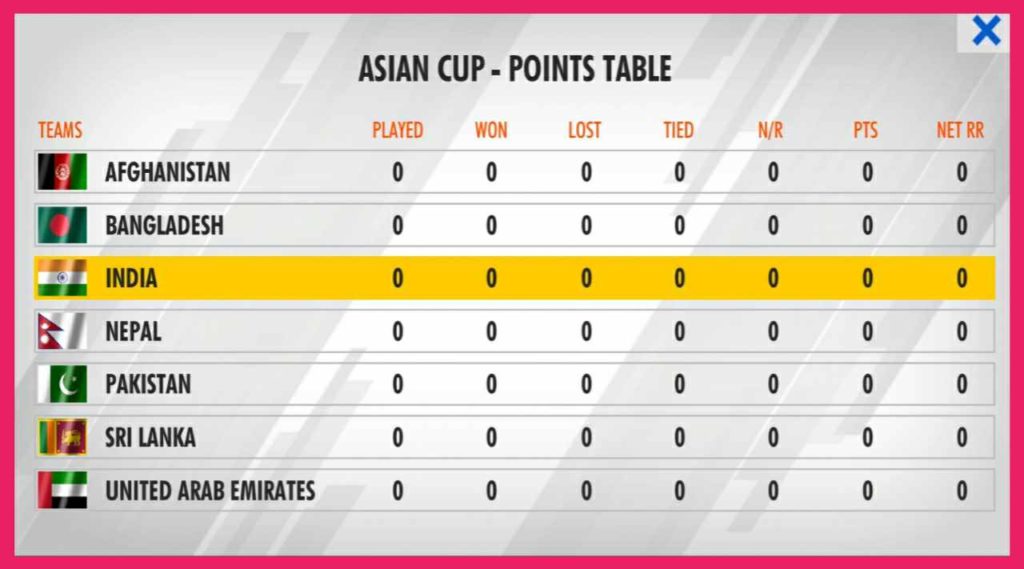 This Competition is between 5 Asian cricket giants India, Pakistan, Bangladesh, Afghanistan, United Arab emirates, Nepal and Sri Lanka.
You can unlock this mode with 78 platinum coins for one time only, also you have option to select overs and difficulty level in this tournament.
This tournaments is based league system, each team will get 6 matches in league round.
---
ODI SERIES, TRI SERIES & ASHES SERIES
If you don't want to play in big tournaments and just want to experience series between 2 or 3 teams, then you can unlock these all 3 tournaments with just 78 platinum coins.
At the end, NPL and ODI WORLD CUP is the only 2 tournaments which you can not unlock with platinum coins, so what you think about this post?, share your thoughts in comment box, and make sure to hit the like button.