How To Redeem New Evo Gun M1014 Green Flame Draco For Free In Free Fire?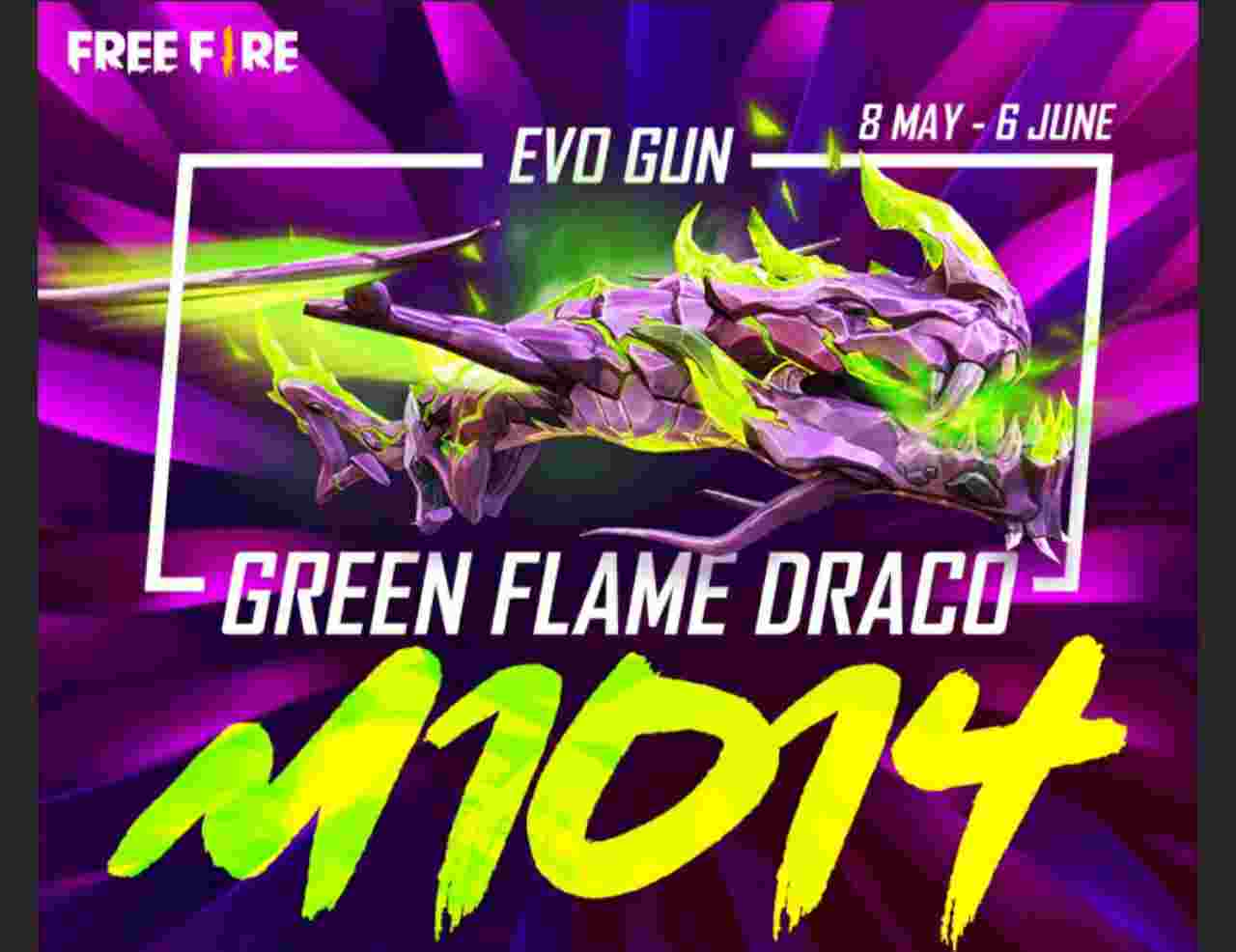 Free Fire Green Flame Draco Evo M1014 Gum : Garena has finally launched most awaited evo gun skin of m1014 gun for indian server, now indian free fire gamers can Obtain this gun from faded wheel, in this post we will guide you how to redeem new evo gun m1014 named 'green flame draco' gun skin in free fire battle royale game.
---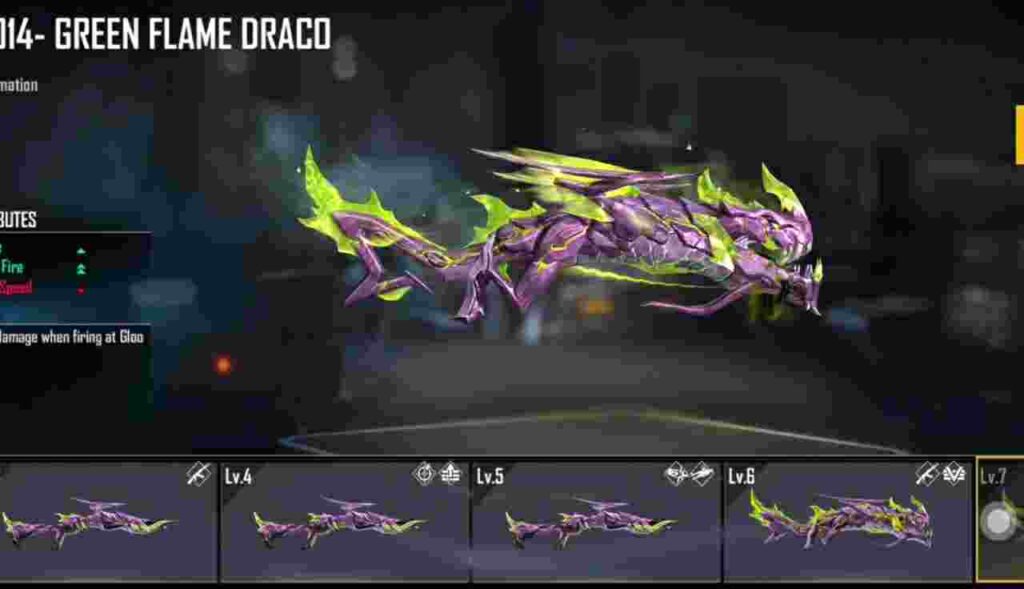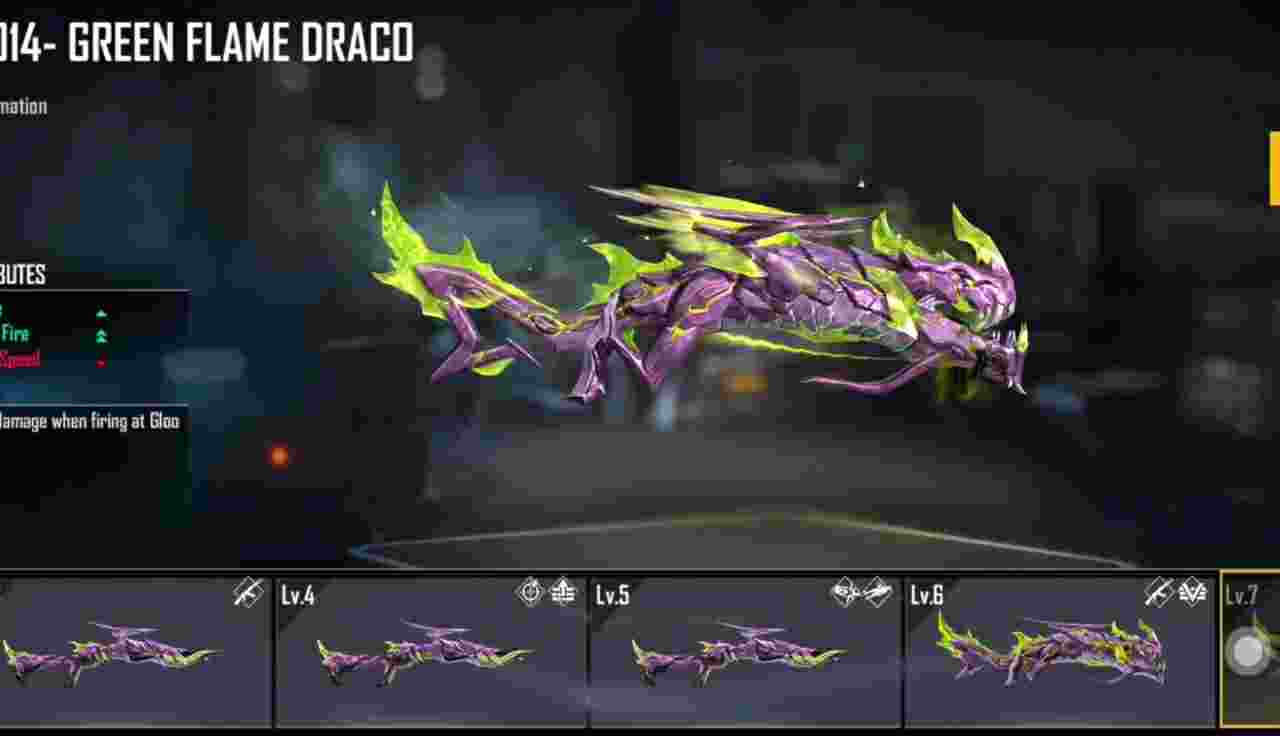 How To Get Green Flame Draco Evo Gun For Free?
So if you want's to claim this amazing Evo Gun skin of m1014 gun for free then make sure to follow our steps one by one carefully, there is one little chance that might you get green Flame Draco for free of cost.
Step 1. First up, remove at least 2 items from faded wheel that you do not wish to claim.
Step 2. Now, you can start spining, also the first spin is totally free and here's if you are lucky then you might get Evo m1014 for free.
Step 3. There is 2 premium green flame draco' theme based items are available to redeem in this new faded wheel, 1) flame draco pickup truck, 2) Green Flame Draco m1014 skin.
---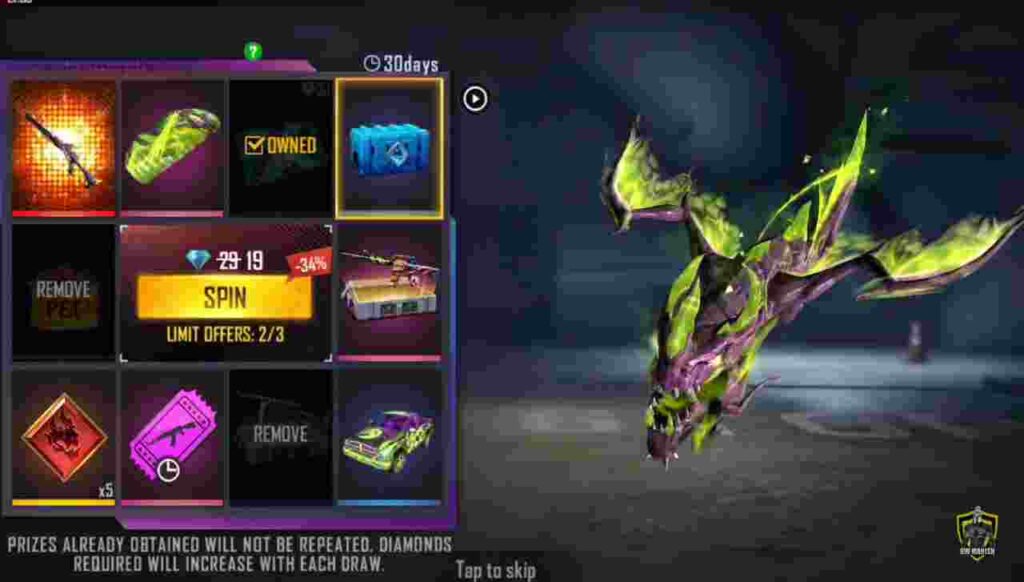 Attributes
1) Damage – damage of this new evo  m1014 gun will be increase to single, now m1014 equipped players can easily destroy opponent in short range battl
2) Rate Of  Fire – mainly, rate of fire doesn't matter a lot in close range specialist guns, green flame Draco m1014 rate of fire upgraded to double.
3) Reload speed – if your aim accuracy is low then minus ( – ) reload speed affect your gameplay badely, so make sure to use bullets carefully with Evo m1014 gun.
---
That's it, make sure to share your valuable thoughts about Green flame draco Evo m1014 in comment box below, thank you.