How To Get Unlimited Room Cards In Battlegrounds Mobile India?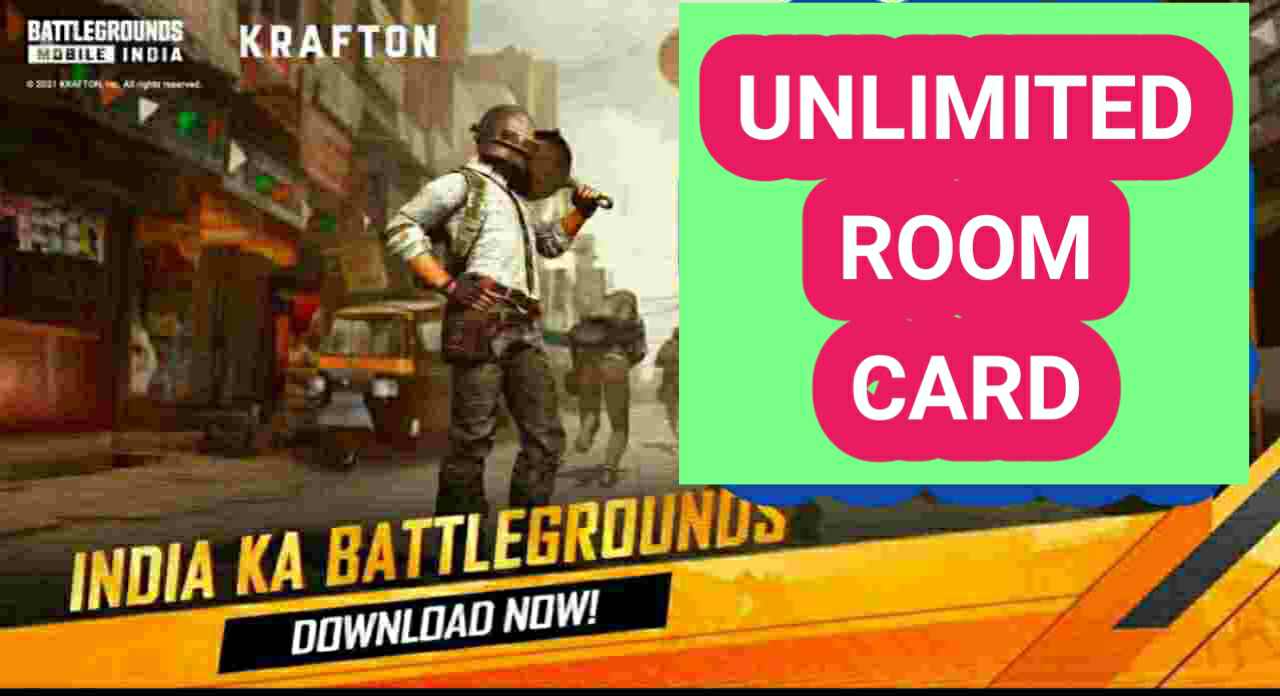 Battlegrounds mobile India ( BGMI ) early access is finally here, people has started to stream customs, started local level tournaments, regarding tournament the local organizer are facing a problem, in Battlegrounds Mobile India the price of UC is very expensive and people are having problems in buying UC, so in this post we are going to give you some ways from which you can get Unlimited free room card as much as you want and organize unlimited rooms, custom rooms & tournaments, so here we go.
Via Royal Pass
the first method is to buy a royal pass, after buying a royal pass you will get amazing rewards and a Room card that is available for 7 days you can play unlimited rooms, the royal pass is very cheap for those who organize tournament, it is also true that custom room are held for per day so you can also buy a monthly room card it will be also beneficial for you if you just want to organize rooms and nothing else. So our 1st method is that you can consider for buying a royal pass because it is a one time payment, after purchasing one time, the game developers give you all the UC back in a reward system called as "RP", so it is a beneficial deal for you.
Via Earning Apps
the second method you can do for unlimited room cards is to win money on money giving apps, it is the most trusted things that users do for earining money, and from that money you can decide what you want to do, whether to buy a royal pass or a monthly unlimited room card for organizing local tournaments, the apps like Google opinion rewards, MPL, winzo all this apps give money that you can transfer it to your account and do whatever you want, but google opinion rewards does not give real money it gives a imagination money that you can only use in our apps.
monthly pack
the final method is that you should buy a monthly room card, in this room card you can make as much room as you want with no restrictions, most of the esports organizers and big tier custom organizers did this thing, they buy a monthly room card and organize as much room as they want, but in BGMI the monthly room card price is very expensive so you should first try to earn some money through money giving apps and then you can buy monthly room card for unlimited rooms.