How To Order Best Quality Food In Trains In 2023 ( Online )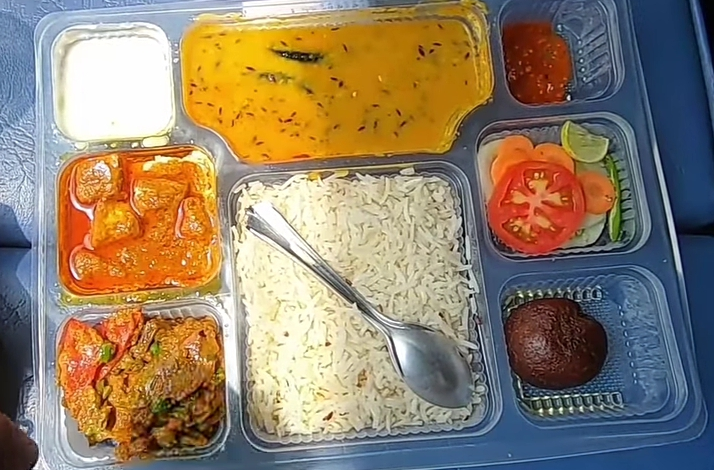 Trains is the most convenient option for the long distance travel in India, because trains are cheap, fast and comfortable. And that is why up to 10 million people travels daily in trains in India.
Food is one of the major thing we have to consider while on boarding in trains for long distance travel, because passengers have limited option to buy and eat quality food in trains.
Pantry Car Food: Pantry car is the most preferred option for the passenger to get instant food on cheap price in trains, but pantry car food quality is not up to the mark in most of the cases, that is why passenger should look forward to other options as well to get best quality food in running train.
In this post we are going to guide you to order online food in running trains from the restaurants.
---
How To Order Food In Train?
Firstly, it is important to note that we have multiple third party android apps which provides facility to order food in running train with unlimited food options including thalis.
Some popular train food ordering apps are RailRestro, Zoop India, Trainmeal etc. But in this post we will guide you that how to order food using RailRestro app.
Firstly you have to download RailRestro App in your android or iOS device before using it to get food in train.
Register on RailRestro using your mobile number.
Now click on 'ORDER VIA PNR' and then enter PNR number of your ticket.
After that RailRestro will automatically fetch your train, coach and seat number as well.
Now, the list of upcoming stations will pop up, you have to select stations from where you want to pick your meal in train.
Then, select restaurant and choose the food which you want to eat, there are multiple food options available to select including basic cheap thali to expensive meal.
Now, you just have to pay the total amount of your meal including GST using any payment method.
that's it, your meal will be delivered to your seat, when train reached your selected station.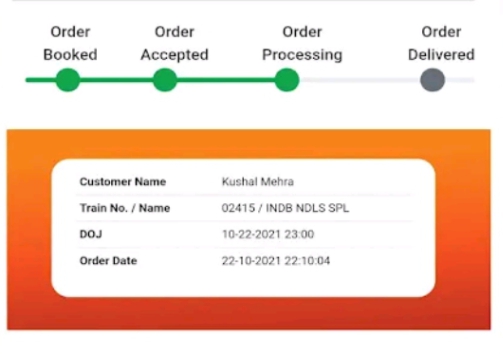 About RailRestro APP
Available at 450+ railway stations across India.
2000+ Restaurant partners across India.
Multiple Cousins: North Indian, South Indian, Chinese & Italian etc.
Free Food Delivery directly inside the train.
---
THAT is everything about how to order food from inside the train in 2023 year, if you have any quires related to the post, then make sure to share with us in comment box below, thank you.