Snowelle : Free Fire new female character – release date & new ability
Characters in free Fire make this game more unique & addictive then other games, because we can use characters ability to dominate on enemies, now the brand new female character 'snowelle' is ready to launch, in this post we are going to discuss everything about this character.
Snowelle character release date in free Fire
Snowelle character will be expected to launch with the next mega OB27 update in free Fire.
According to first sportz website, the new OB27 update will arrive in June 2021.
Snowelle character Ability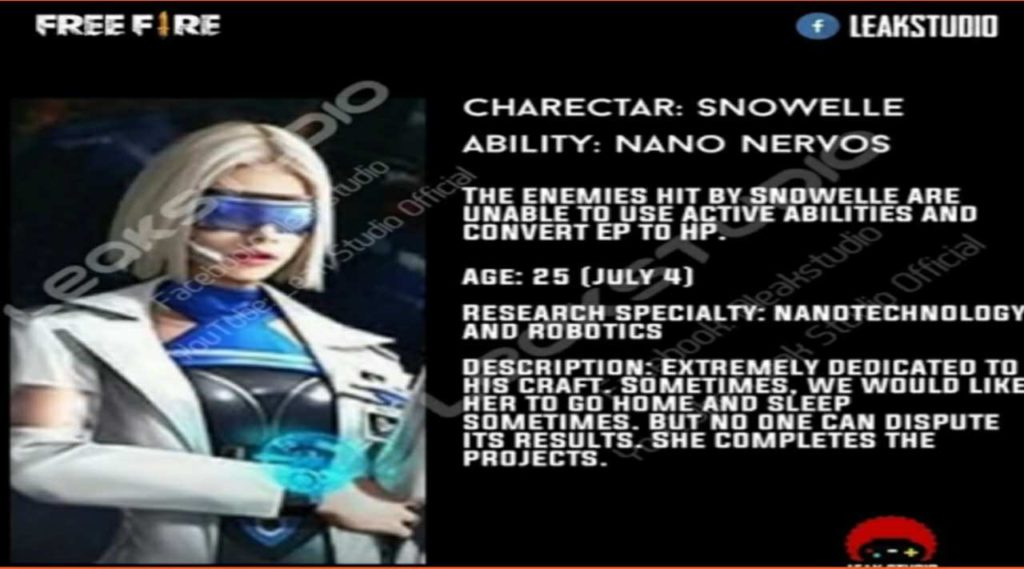 Unlike chrono & DJ alok, Snowelle character has passive ability, which can become very useful in toughest situations.
When you are using Snowelle and fired on enemy, then he will not able to use his character Ability for next 5 seconds.
Imagine if he has chrono or dj alok, which is of course on of the best free Fire characters, but he cannot do anything for 5 seconds, and you can easily knockdown him during this 5 second period.
According to us, snowelle character can compete with the giants like chrono, because snowelle ability is so unique & powerful.
So what do you think about upcoming snowelle female character in free Fire?, Make sure to note your words in comment box below.