Free Fire Project Cobra Event – Calendar & Rewards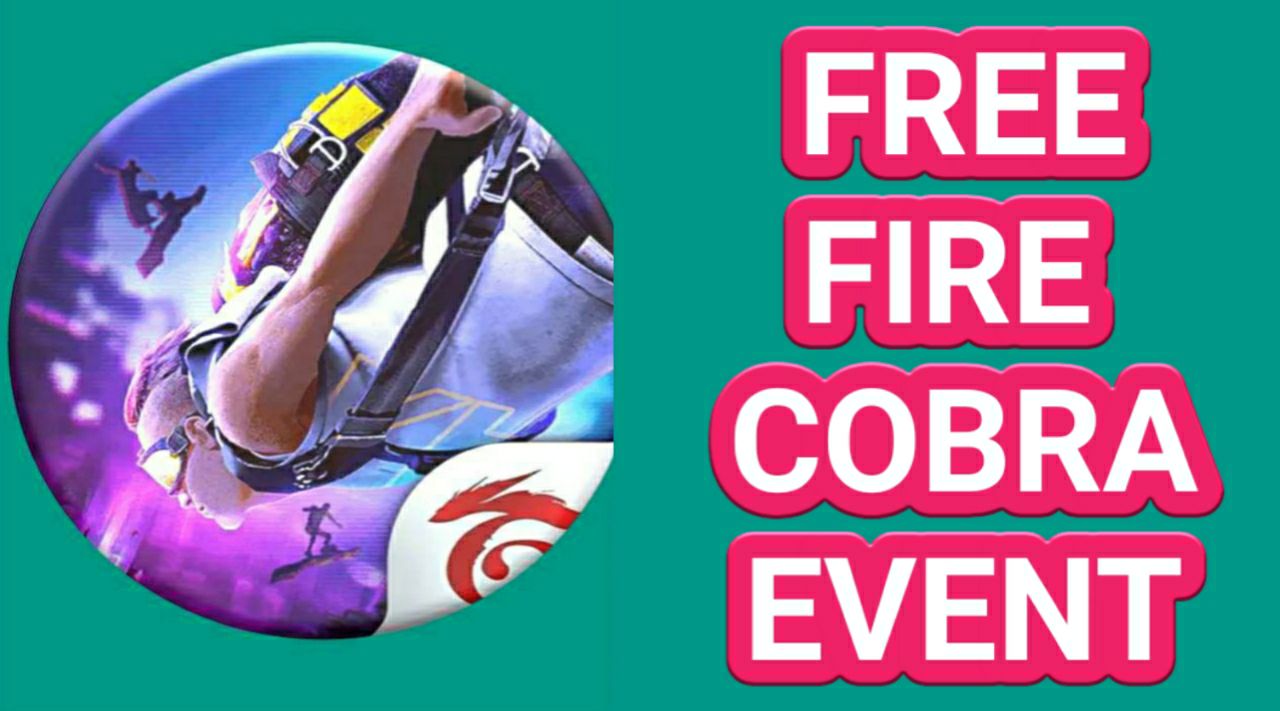 Hello guys and welcome to ADIX ESPORTS, project cobra event is already going on in free fire game, this event comes with lot's of surprises for the gamers, and now the full calendar of project cobra event is here, so let's know about the important dates & rewards of this event.
Project Cobra Event Calendar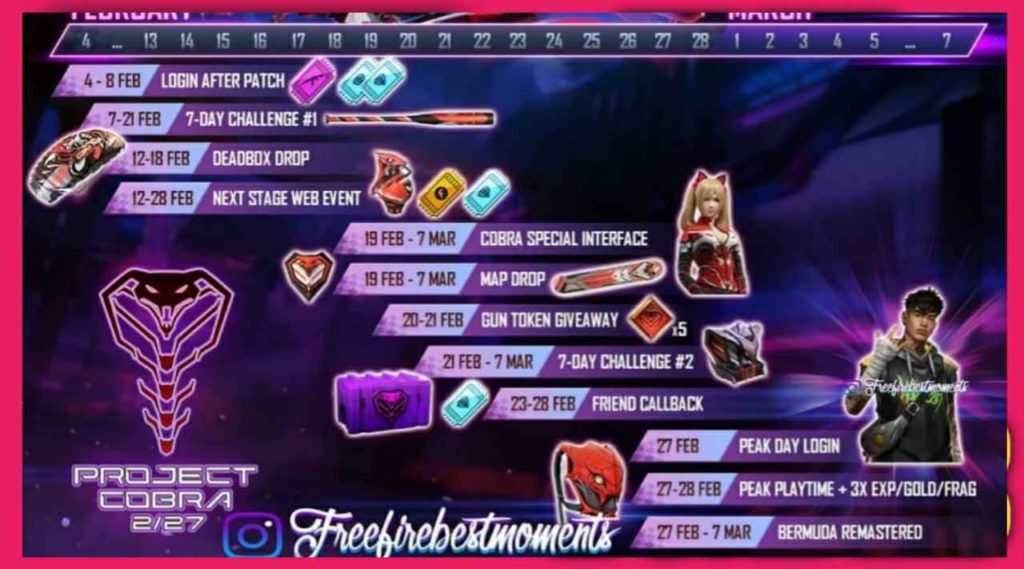 4 To 8 February – Login After Patch
The event has started on 4rth february and the first five days called 'login after patch', you can collect new vouchers & rewards during this period.
7 To 21 February – 7-day challenge #1
The first 7 days challenge starts from 7th february and ends on 21 february, you can complete this challenge and earn free skin.
12 To 18 February – Deadbox Drop
Deadbox drop time period is almost 1 week ( 12th february to 18 february ), you might get 1 parachute skin from the deadbox drop.
12 To 28 February – Next Stage Web Event
is you are lucky, then This new event may give you free headgear of project cobra event theme.
19 To 7 March – Cobra Special Interface
You can experience complete new project cobra event interface and lobby in game during 19 february to march.
19 To 7 March – Map Drop
the map drop events starts from 19 february and ends on 7 march, you may get a free girl bundle during this period.
12 To 7 march – 7-day challenge #2
The second 7 days challenge will start from 21 february and ends on 7 march 2021.
27 February – Peak Day Login
27 february is peak day of this event, you can collect free shirou character on this day by just login in free fire game.
27 February To 7 March – Bermuda Remastered
you can play in complete new designed bermuda map from 27th march, and the project cobra event finally ends on 7 march.