Free Fire Valentine Event 2023: Bundles, Valentine Royale & Wish Event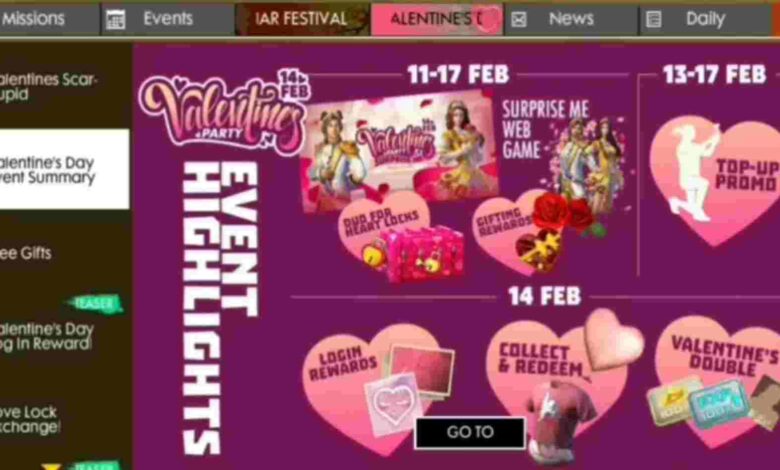 we are finally jumped in 2023 year, and now waiting for the new upcoming events in our beloved mobile action game called 'Free Fire'.
Valentine event is one of the biggest event of the year for Garena to infuse new rewards, bundles for the gamers, so in this post we are going to talk about the New valentine event update in free fire to obtain specific rewards during the valentines week in 2023 year.
---
Valentine's Day Event 2023 Release Date
Valentine's day event will begin from 5 February 2023 and 14 February will be the peak day of this marquee event in free fire, when we have chance to login and obtain many rewards for free of cost, this event will be part of upcoming mega OB38 update.
New Valentine Events 2023
Valentine Royale: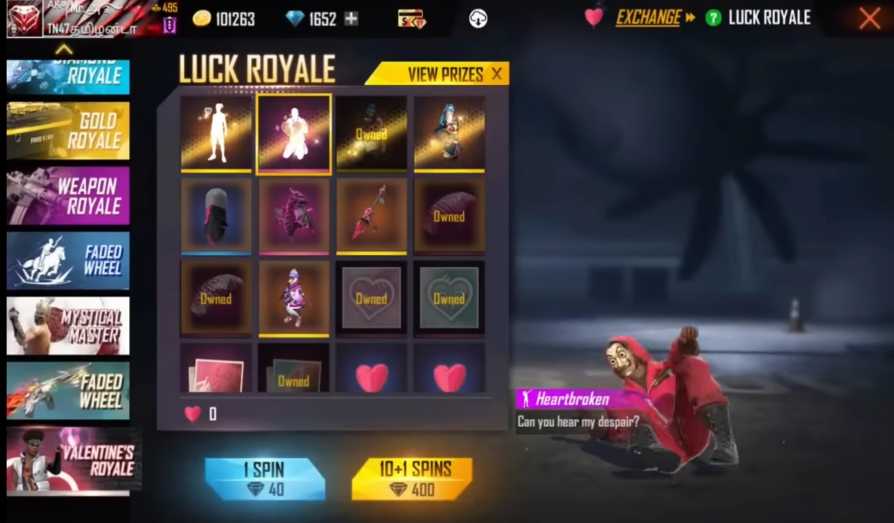 valentine royale was one of the most popular event of the last year event, and gamers are accepting more better rewards, bundles to be infused in Valentine royale this year.
---
Valentine Wish Event: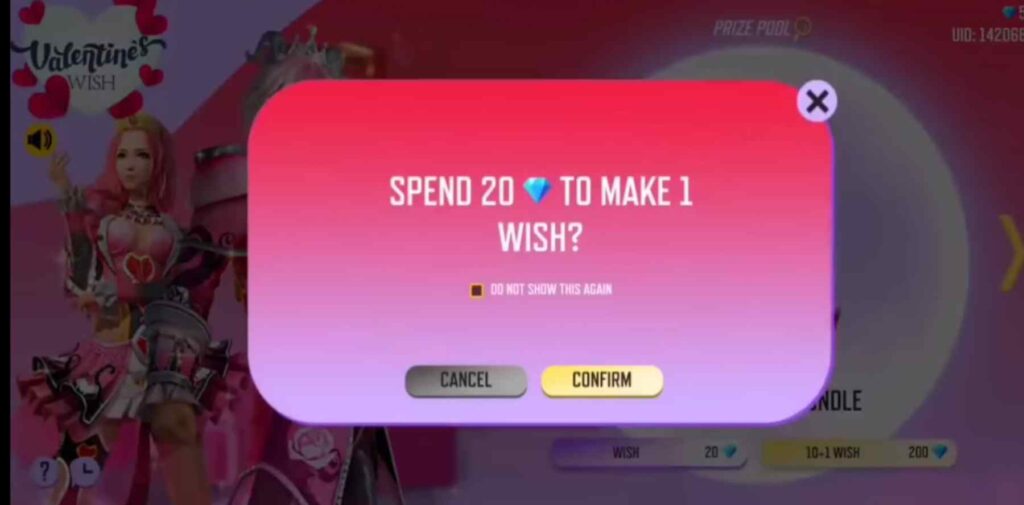 Basically we have to spent 20 Diamonds to make a wish and we receive a reward in this event.
---
Valentine's Event Reward 2023
Here's the new bundles and emotes leaks which might be coming in upcoming valentine day event this year.
Bundles: Currently, there is no official information available about the new valentine week bundle of 2023 year, but leaks suggest that some old bundle will be return in Wish event and Valentine royale event, more details available above.
Emote: here's the emote, which are expected to arrive in new mega valentine event 2023.
---
that's it about this post, we are continuously sharing leaks and updates about new upcoming event with OB38 update in free fire battle Royale, including valentine 2023.