Free Fire Cricket Bundle – Release Date & Redeem
Free Fire and cricket is the 2 biggest source of entertainment at this time, most of the Peoples loved to play free Fire and watching cricket games, now you might get new cricket bundle in your favourite free Fire battle royale game soon.
Release date
This new cricket bundle named 'blue blaster' was available in Singapore server before the ob26 update, but indian servers players are still waiting for the exclusive cricketer bundle.
That is not good, because cricket is way more popular in India than Singapore & other countries, but indian players not get a single chance to claim it in Inventory.
How to redeem?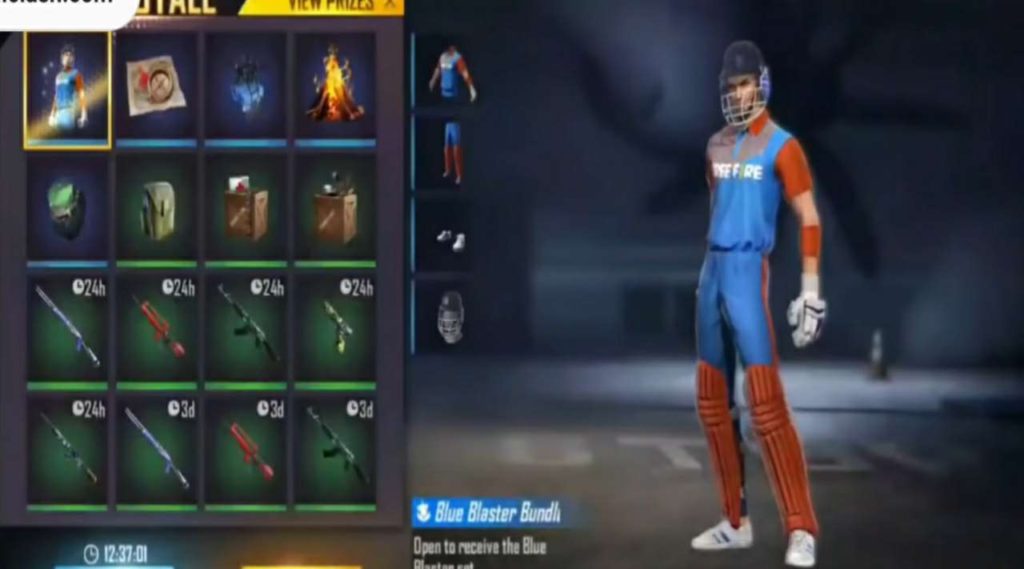 This new cricketer bundle will be expected to come in next gold royale in free Fire, as we know next gold royale expected to launch in may 2021, so you can redeem it from the gold royale section when it available, however there is no reference code available to get it for free of cost.
This bundle is in full blue outfit with cricket kits like helmet & bat, This is unisexual bundle which you can also wear on female outfit.