Free Fire SVD Gun Skin – Attributes & Power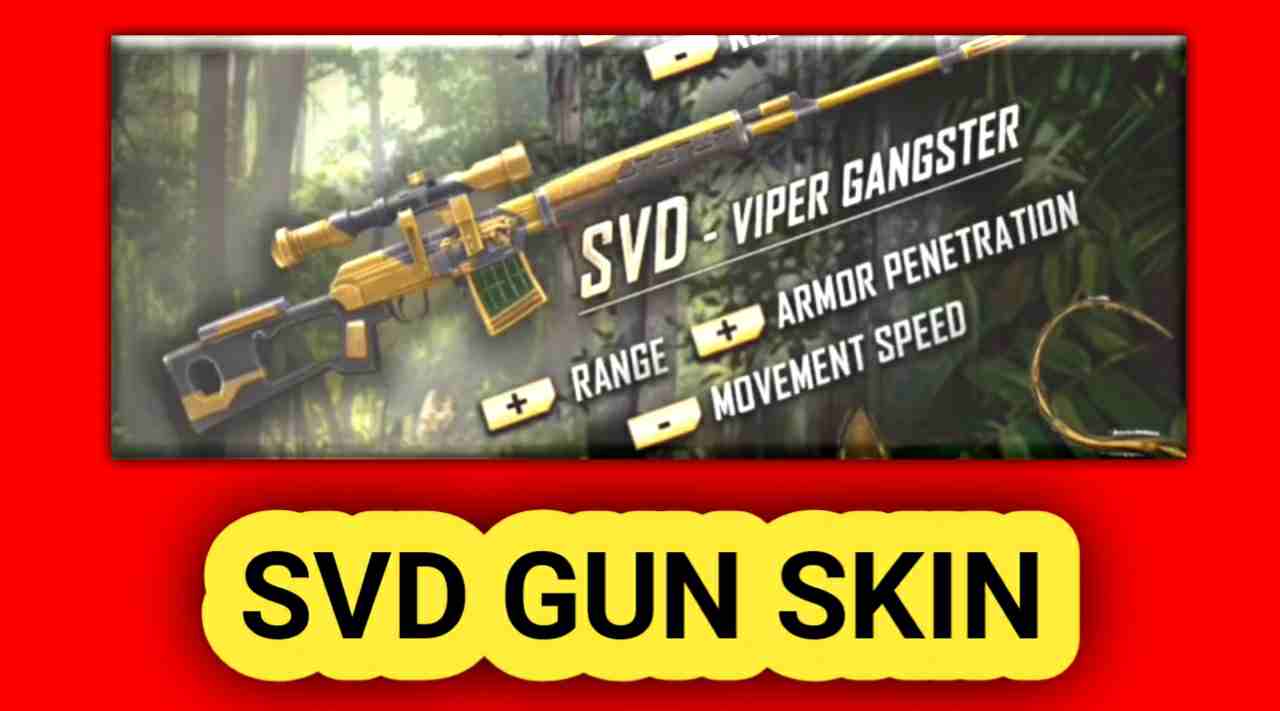 It is really hard to get booyah in free Fire battle royale, that's why we need some Powerful weapons to take advantage against enemies.
SVD is one of the most dominating gun, which is only available in drops or supply's, we need to take risk and loot the drops to get equipped with SVD.
SO if you liked SVD gun then we have good news for you, in this post we are going to share with you Leaks of totally new viper gangster SVD gun skin in free Fire game with all attributes.
SVD NEW GUN SKIN LEAKS
Here is the exclusive images of upcoming viper gangster SVD gun skin, if you want to redeem this gun then you should flip the viper cards by spending high amount of diamonds.
Arrtibutes
Range – SVD is usually used for long range battles, so range will be increased to single, which can help you to be more accurate with viper gangster SVD.
Armour Penetration – Armour penetration also going to increased by single, if you have viper gangster SVD then you can eadily damage the armour of enemy in seconds.
Movement Speed – movement speed is decreased to single , but usually movement speed not so important for the long range battles.