RVG CRICKET CLASH Multiplayer: New Cricket Game Download, Features, Review, Tips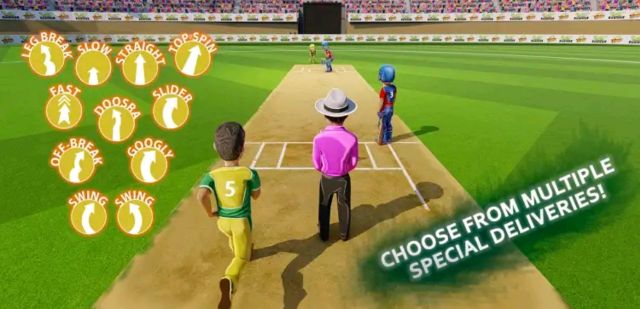 Hello cricket game lovers, rockville games has launched a cricket game that you will love to play, there are multiple 7 the details related to this game, so here we go
You will going to enjoy best 3d cricket gaming experience in RVG cricket clash, it is a real time multiplayer game, it has a unique VR multiplayer challenge mode, in this mode there will be VR batting VS mobile bowling, game comes with improved gameplay and enhanced graphics.
GAME NAME: RVG CRICKET CLASH.
RELEASE DATE : 11th January 2021.
DOWNLOADS :  More than 50 thousand.
DEVELOPERS : Rockville games.
LAST UPDATE : 8th of june 2021.
GAME MODE : Single player, multiplayer.
You can choose between quick match, multiplayer match or take on the unique VR Multiplayer challenge mode (VR Batting Vs Mobile Bowling), you can Upgrade and Use Special Skills Cards to Improve Batting, Fielding and Bowling skills to get an edge at critical points in the real cricket match.
moreover you can Play authentic shots as your favorite player in their home stadium. Realistic animations, intuitive controls, and improved player likenesses take you closer to the action than ever before.
---
REVIEW
the game is launched at the month of june 2021, but the game has not that much good reviews that the game can achieve, the people's are somewhere frustrated with the game because the developers can't do what they have promised, in the new update developer has changed the game somewhere it has become more fun to play, in the test match save system are going to be launched soon, the size of the game is 226 mb which is quite decent. The  game has been rated 3.7 star on play store with 1 thousand reviewers.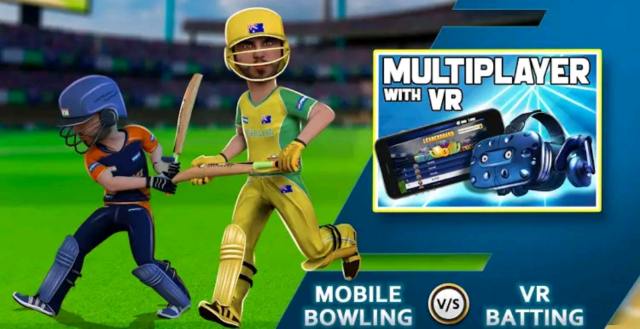 FEATURES
Quick Matches
You can Add your favorite special shot.
you can customize Kit for your players out with brand new Jerseys.
It has Butter-smooth, realistic gameplay from a world-class gaming engine.
You can Purchase your desired stadium to play in official venue.
---
TIPS
Hit the shot perfectly and wisely.
Wait and look for the bowl.
Do some spins or bouncer for doing straight out the opponent.
use other bowling techniques to confuse your opponents.
---
REQUIREMENTS
ANDROID PROCESSOR : UPTO QUALCOMM SNAPDRAGON 425.
ANDROID VERSION :4.4 OR HIGHER.
RAM : UPTO 2GB.
STORAGE : UPTO 8 GB.
---