How To Create A Tournament In CRICKET 22?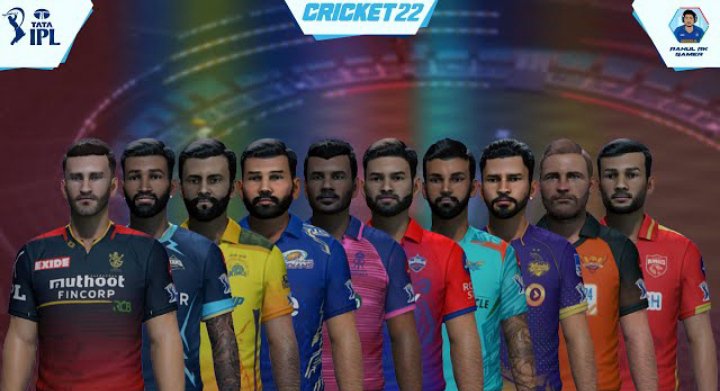 Big Ant Studio's cricket 22 is the ultimate game to get complete realistic cricket experience on pc and consoles, this game offers various features like customizable tournaments, teams, players, stadiums and many more other things.
In this post we are going to guide you about how you can create a tournament in cricket 22 with your own custom format, teams, rules etc. So let's get started.
---
Cricket 22 Custom Tournament Creation Guide
we will create a IPL tournament as a example, but you can create your own tournament by following same way with infinite customize option.
1. Open your game and then visit 'MATCH TYPE DESIGNER' under match center.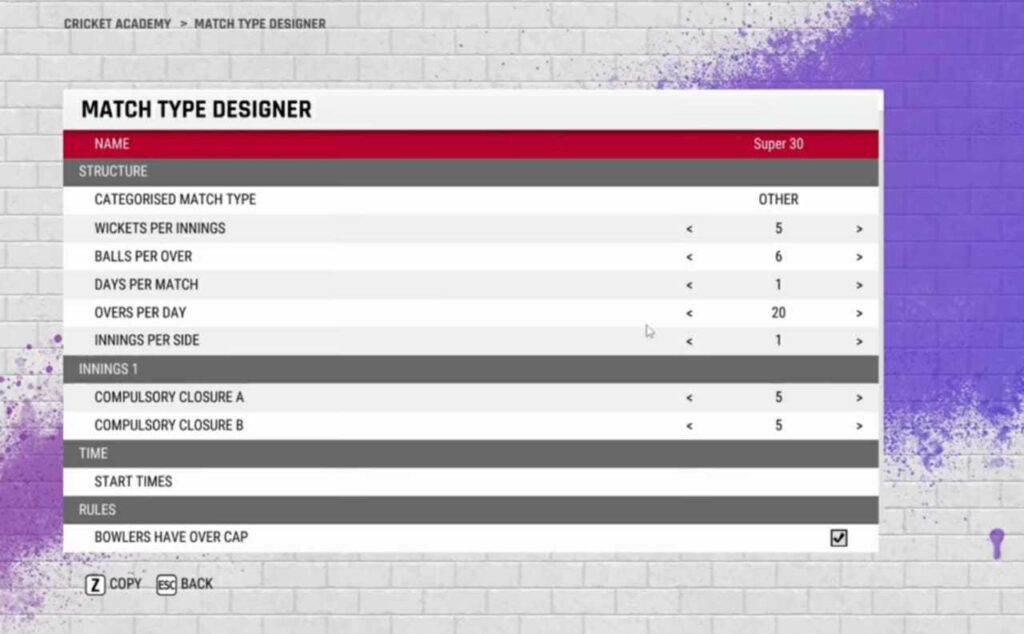 Name: IPL
Categorised match type: other
Wickets per innings: 10
Balls per over: 6
Days per match: 1
Overs per day: 20
Innings per side: 1
2. Here's the main settings, click on 'START Time's and set configuration available below.
Start time: 7:00 pm
Ball Colour: White
Ball Company: Duke
Stump Sponsor: Pace
Stump visual type: spring
3. Now, jump to the RULES option to create your own customized rules for tournament.
Bowlers have over cap: YES
Use Different Ball at each end: YES
New Ball Available: Never
Test Match style wide: NO
Free Hit and no ball: YES
No ball value: 1
Bounces per over: 1
Decision review per innings: 3
Tied match: super over
Powerplay: 6 overs
Rope Distance: short
Umpire unform: white
Loudspeaker music: on
4: Now open competition designer to create a tournament format.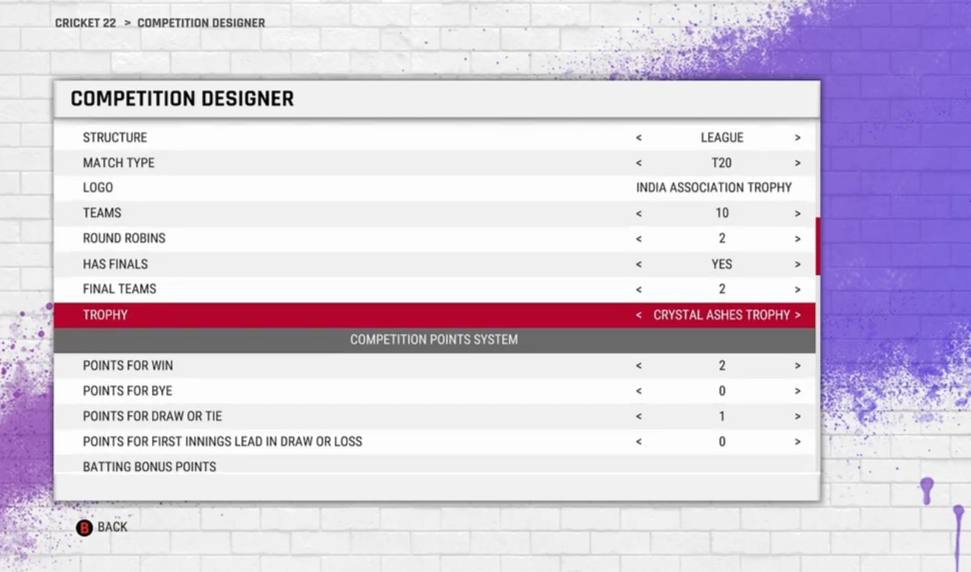 Name: IPL
Structure: League
Match Type: IPL T20
LOGO: India Association Trophy
Teams: 10
Round Robins: 2
Has finals: YES
Final teams: 2
Trophy: Premiership cup
save this settings.
5: open competition section after that and select 'IPL T20', which we created above.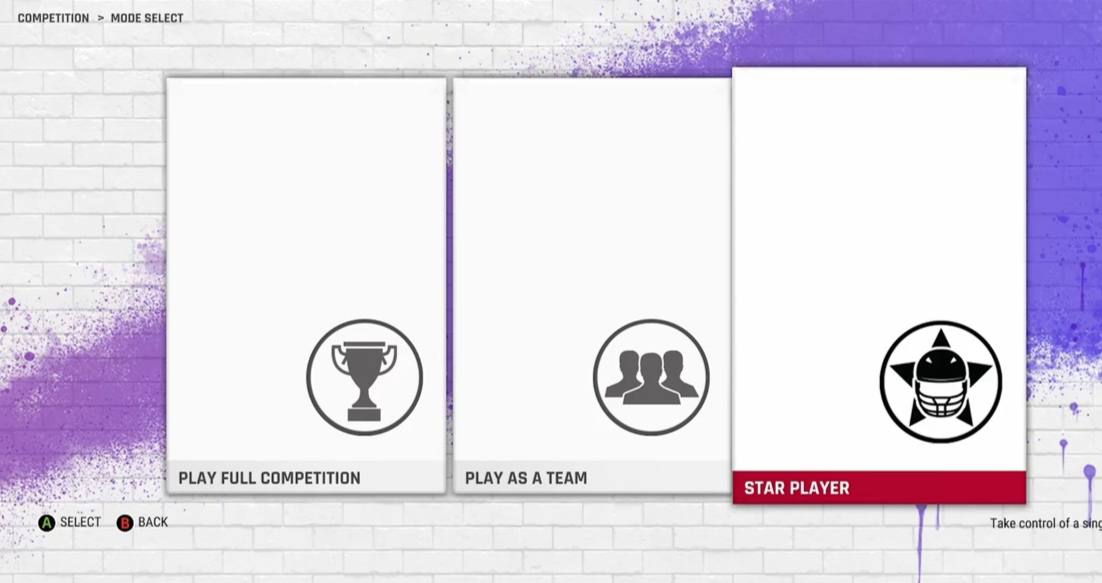 Add all 10 teams one by one, you have option to select teams from various competitions and custom teams as well.
After adding all the teams, just tap on continue.
Now, you have option to play Full competition, play as a team or play as a star player.
That's it, your own tournament has been created.
---