How To Get Pubg Mobile Bonus Challenge Voucher For Free In 2023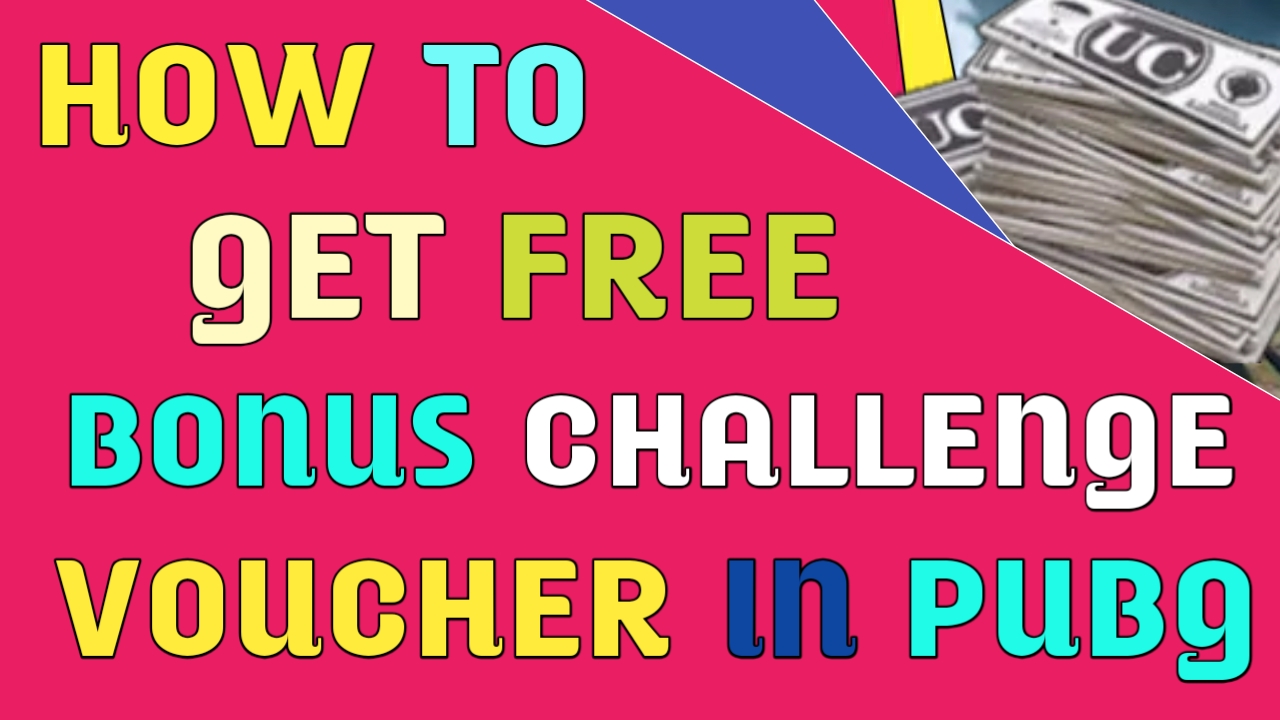 UC ( Unknown Cash ) rates are very High in Pubg Mobile, And it is not possible for any casual gamer to spend so much money on games, And that's why all the players keep finding ways to take it for free and the best way is bonus challenge voucher.
we can Easily Earn 100 to 200 Uc daily by playing In Bonus Challenge. But we can play the bonus challenge only if we have bonus vouchers. In this post, we are going to give you tips How To Get Bonus Challenge Voucher In Pubg mobile battle royale game in 2023 year. and also more valuable details about bonus challenge.
Lots of pubg players dont know about bonus challenge and how we can earn free uc by using bonus challenge.
so lets get some quick information about bonus challenge in pubg mobile.
Only global users can access the bonus challenge feature in pubg mobile. After activating this challenge, You can earn Battle Coins by playing Classic and Tdm matches, And after the challenge is over, you can convert Battle Coins into Uc. But the problem is that we need a voucher to play this challenge.
Get Free Bonus Challenge Vouchers In 2023
By the way, there are many ways to get bonus vouchers which include both paid and free. In this post, we will give you 4 tips to get bonus vouchers.
Use Uknown Cash ( Uc ) –
This is paid but one of the easiest method if you want bonus voucher. You can buy 1 voucher in 10 uc. it means you just need 100 uc for playing bonus challenge 10 times.
How to Buy Bonus Voucher By Using Uc In 2023?
Step 1 – Open pubg mobile game and click on tournament section and find bonus challenge.
Step 2 – select challenge which you want to play and then click on register.
Step 3 – now you just need to pay 10 uc and you will automatically get entry in challenge
Note – if you don't have enough uc to buy voucher then you can buy uc using in game purchase system.
Free Bonus Challenge Voucher 2023
Casual players never wants to spend money for buying uc or vouchers. we have 3 amazing tricks if you want free bonus challenge voucher in pubg mobile.
This is one of the most useful and easy trick to get free bonus challenge voucher. lots of pubg players aware about this trick but they dont know how to get maximum bonus challenge voucher from weekly report.
How to reedem bonus Challenge voucher from weekly report?
You can follow this steps to get free bonus voucher every week.
Step 1 – Open your pubg mobile game and go to event section.
Step 2 – Click on recommended option and then select weekly report.
Step 3 – now you will redirected to new tab.
Step 4 – When new tab Will loaded just scroll your screen.
Step 5 – collect bonus challenge vouchers and other rewards.
Step 6 – Go back to lobby and start playing bonus challenge.
You can get 2 to 5 bonus challenge voucher every week. it is based on your perfomance In Previous Week.
Tips To Get High Bonus Challenge voucher every week
Play atleast 50 classic games every week.
Create your own squad and play seriously in every classic game.
Play passive and try for chicken dinner. You can use passive game tactics.
Maintain minimum 5 kill to die ratio ( KD ).
Maintain minimum 600 average damage.
Improve your close range fight to get more kills.
Play in high tier and get more bonus challenge voucher.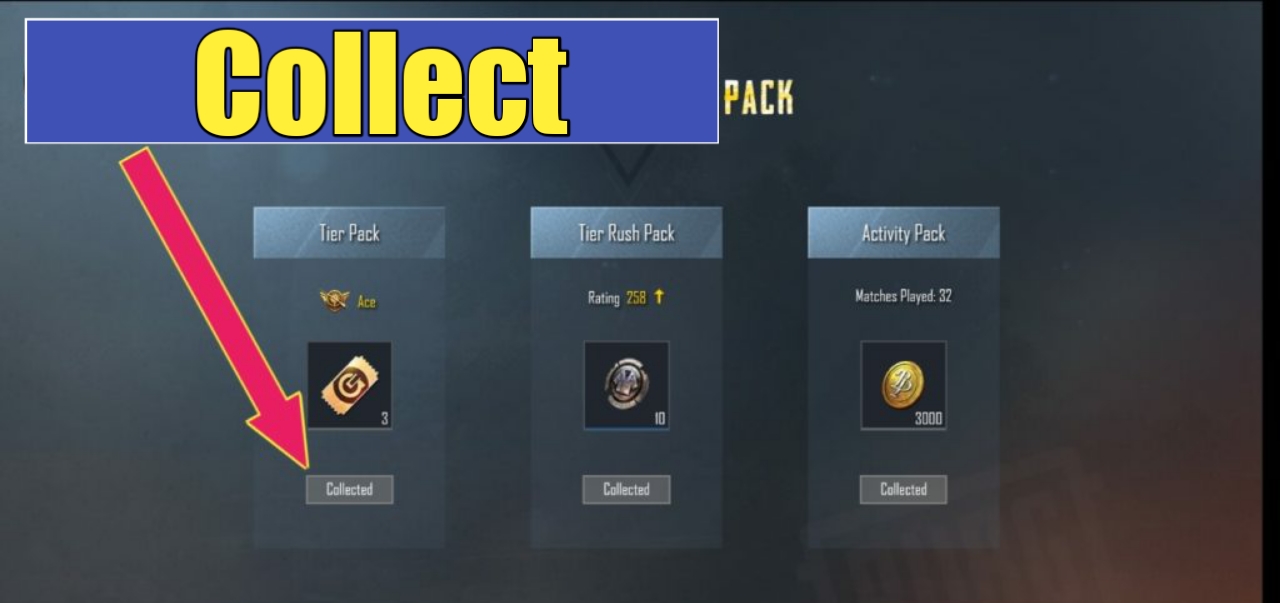 This suggestion may help you get more vouchers from weekly reports, if you want more bonus Boucher then you you need to increase your performance to the next level.
You can also use bonus challenge reedem store to reedem bonus vouchers, now just follow this simple steps and get up to 6 free bonus challenge vouchers.
Step 1 – Go to the tournament section and select bonus challenge.
Step 2 – Click on reedem option, now you will redirected to the reedem store.
Step 3 – you can get so many rewards from reedem store, but we want to reedem Bonus vouchers.
Step 4 – scroll your screen and now just click on bonus challenge voucher reedem option and get 6 vouchers in one time.
Important information –
You need 100 battle coins to reedem 1 bonus voucher from reedem store.
You can reedem maximum 6 bonus voucher per week.
You can also reedem 100, 300 or 500 uc from reedem store. 10 battle coins equal 1 uc, it means you need 5000 battle coins to reedem 500 uc.
PUBG Mobile Classic challenge mode 
Classic challenge mode is another great way to get earn battle coins, then you can convert in to bonus voucher from reedem store, lots of player know about this mode but they show zero interest in this mode.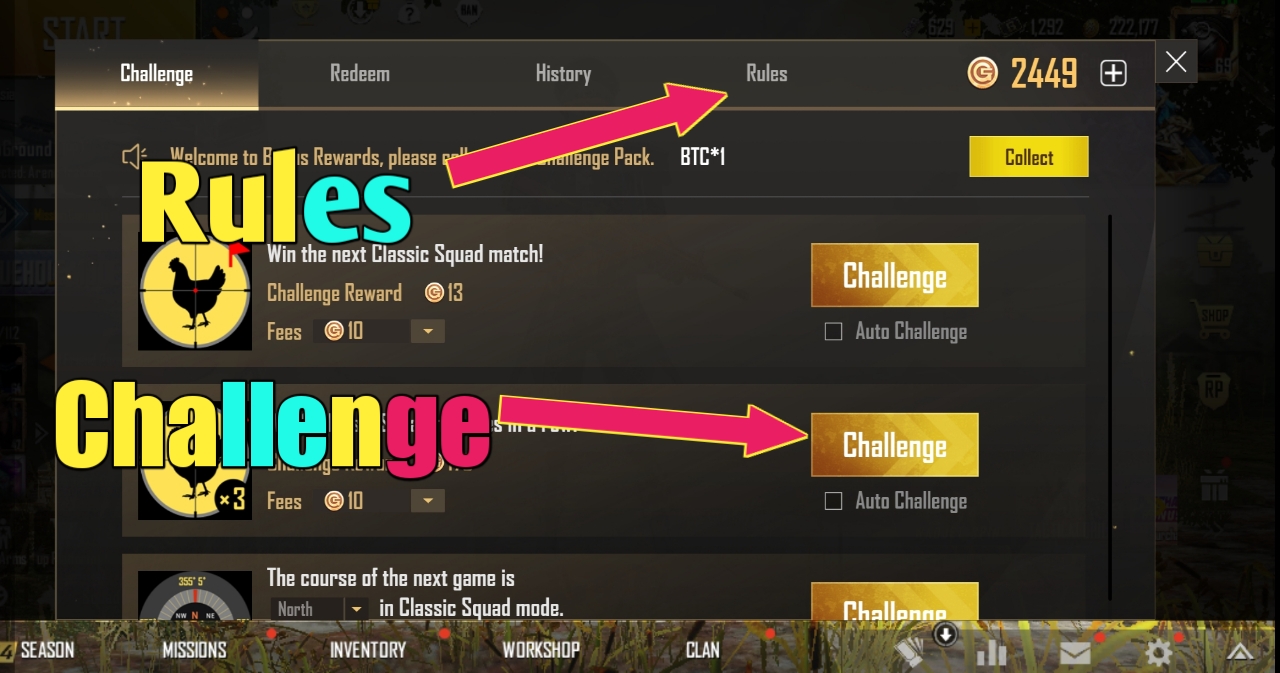 Step 1 – go to the tournament section again and select challange mode this time select classic challenge mode.
Step 2 – You can play 2 types of challenges in this mode, Just click on challenge button to start the match.
Chicken Dinner In Next 3 Classic Match – This challenge is hard than others but you can earn 500 battle coins in one time. After activating this challenge you have to win the next 3 classic games.
Win The Next Classic Match – This mode is easy than last challenge. you just need to win next classic game and you can earn 200 battle coins easily.
conclusion
these tips will help you in pubg mobile. we hope your all problems regarding How you can get free bonus challenge voucher in pubg mobile in 2023 may solved after this article.
Our suggestion is to use free method first and then you can try paid method also, it depends on you. So this is everything about free bonus challenge voucher. if you like this post than please share with your friends.