30+ Best Color Codes For Stylish Bio In Free Fire?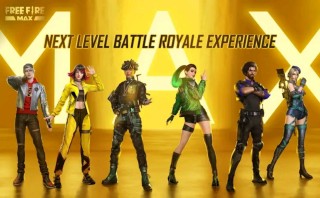 Free Fire is one of the popular games among players of India, and they are very active in playing free fire, people usually upload their bio in very colorful styles, so in this article we are going to tell you 30+ Best color codes for you stylish bio that will enhance the look of your bio more, so here we go.
---
Steps to add colorful text in your free fire ID :-
Step 1 :- First of all open the free fire in your device, and go to your profile by clicking the profile banner.
Step 2 :- After going to the profile click on the edit icon, for editing your text.
step 3 :- After clicking on edit icon, you have to click on the 'Signature' icon and enter your desired color hex code.
step 4 :- After completing all the previous steps you can click on the 'OK' button and proceed the process.
you can not yourself watch your colourful signature but it will be surely visible to all the players who have visited to your account.
Some stylish color codes :-
Blue – 0000FF
Yellow – FFFF00
Green – 00FF00
Light blue – 00FFFF
Pink- FF00FF
Orange- FF9000
Red – FF0000
White – FFFFFF
Black – 000000
Light green – CCFF00
Light brown – 808000
Purple – 6E00FF
Magenta – FFD3EF
Dark brown – 482B10
Dark green 0F7209
---
these are the most frequent used color codes in free fire and the players loves to use these colors, these colors will surely look good on the user profile.