Free Fire Take Survey For Free Reward Event – How To Complete?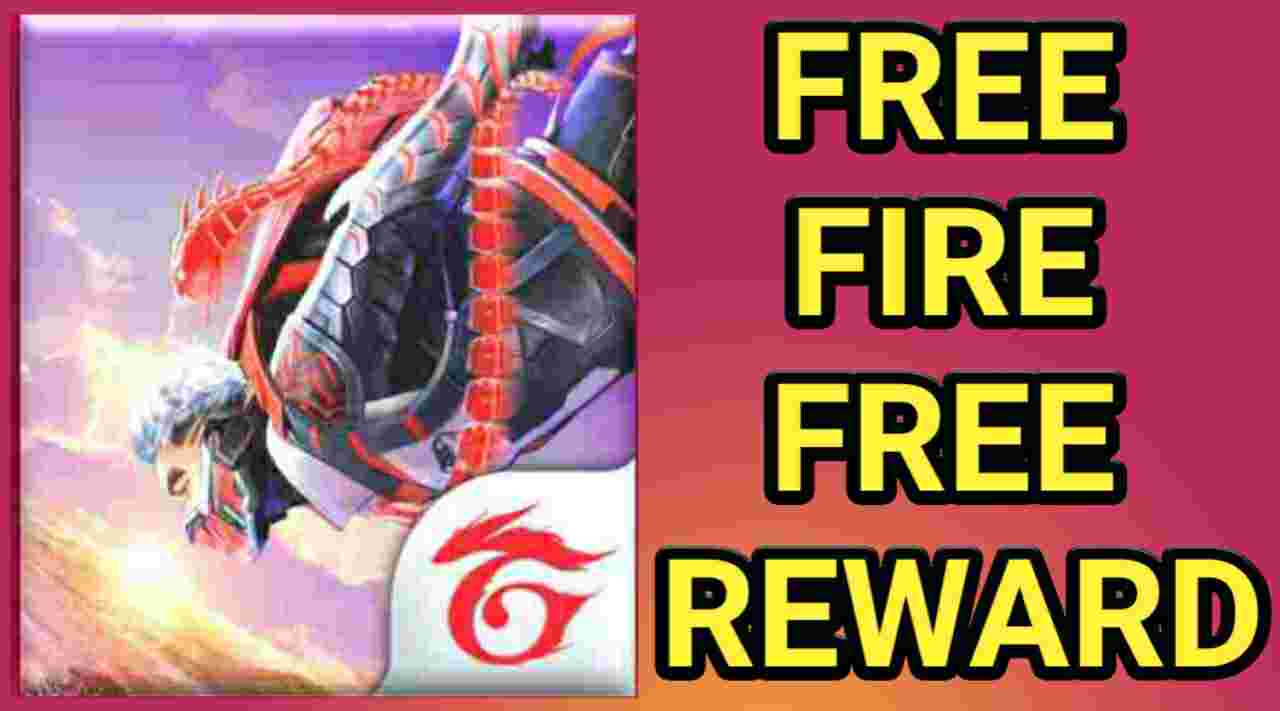 Garena exclusive event for indian server named 'Take survey for free reward' is now available in game, indian free fire gamers can win the premium rewards by just participating in this survey which is organised by free fire india official, so let's know everything about take survey for free reward event in details.
This new event is created to get some basic thoughts of gamers about free fire battle royale, you should definitely participate in this survey because it can works as a feedback for garena for Upcoming updates and free reward will be bonus for you.
How to complete Take Survey For Free Reward Event In Free Fire game?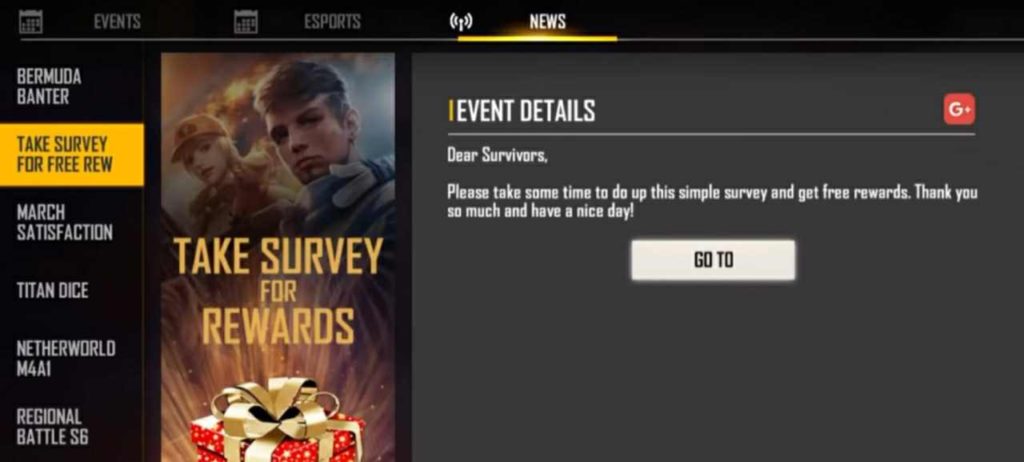 Open your free fire game and copy your UID and then move to the event section.
Now click on take survey for free reward event which is available at left side top.
Now you will be redirected to a google forms.
Now submit your answers for all the questions that available in this survey.
At the end, you need to paste your free fire Account UID to get reward, and then click on submit.
That's it, your reward will reach to your account within 24 Hours, make sure to check message box in game to collect reward successfully.
---
So after completing this survey, make sure to share your Reward info. With free fire community In comment box below, thank you.