Pubg Mobile Vs Free Fire – Which Game Is Best In 2021?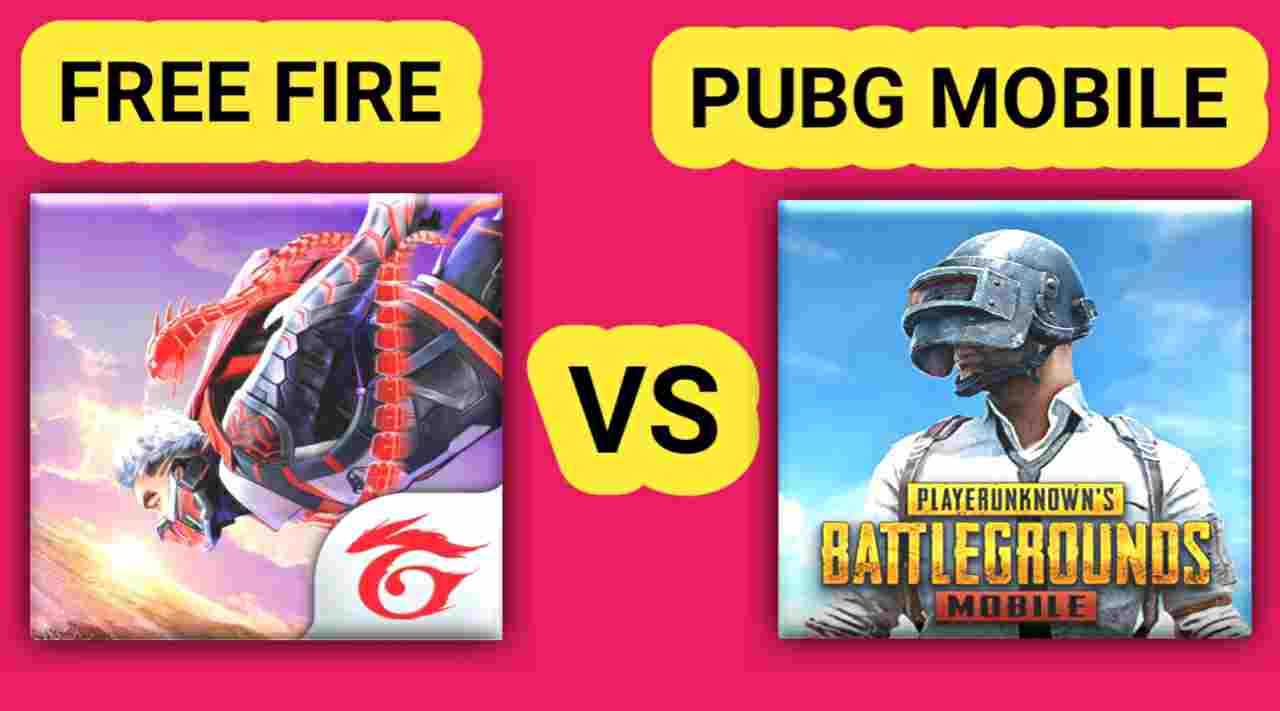 Hello guys, when we talk about the best battle royale games for android then just 2 games comes in our mind, pubg mobile & free fire, but which game is more better and addictive in 2021 year?, in this post we are going to compare pubg mobile with free fire, so let's get started.
We will compare both games on 4 points, which is given below.
gameplay & graphics, 2. esports, 3. requirements, 4. availability.
Pubg Mobile Vs Free Fire
Gameplay & Graphics
When we compare gameplay & graphics of both game then is is almost similar, because both are top level action games with smooth graphics.
pubg mobile gameplay is more realistic, but unique features in gameplay gives extra edge to free fire.
Esports
Pubg mobile and free fire both are esports giant in mobile gaming industry.
free fire has organized more than 10+ global standard tournaments in one year, their plan is more bigger then previous year.
Requirements
Pubg Mobile minimum requirements
4GB RAM and 64GB storage
Snapdragon 625+ processor
multi touch support ( 4 finger )
pubg mobile is especially for high-end devices, if you want to get best & smooth pubg mobile experience then you should go with apple iphone.
Free Fire Minimum Requirements
2GB RAM and 32GB storage
snapdragon 450+ processor
multi touch support
Free fire is playable in all types of budget devices, you just need minimum 2gb ram devices to enjoy the free fire battle royale action.
Availability
As we know, pubg mobile is banned in india from the last 6 months, so if you are from india then you should prefer free fire for battle royale experience.
free fire is available in almost every country, that's why you can play this game any time, no matter where are you from.
free fire or pubg mobile, which is best game according to you?, share your thought with us in comment box below.